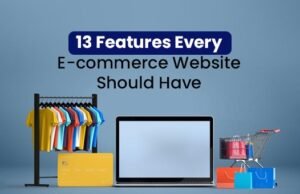 The e-commerce industry is one of the fastest-growing industries in the world right now. Despite the COVID-19 pandemic, or maybe due to it, more people have moved on to online shopping. In India, the e-commerce industry was worth $30 billion in 2019 and experts predict that the segment will grow at a rate of 27% CAGR and will reach $99 billion by 2024.
For an online business, an e-commerce website is one of the most important assets. The quality of your website, the ease of using it, and the design all play a role in deciding the traffic you get and the subsequent sales. What are the features that an e-commerce website should have? What features make the difference between a moderate and a great website? Take a look.
Being User-Friendly
Now, this is a no-brainer, isn't it? Just like how a brick-and-mortar store has to be designed to look and feel friendly, your website has to be user-friendly too. According to HubSpot, 76% of customers want websites to make it easy for them to find things.
Let's say you are looking for XL-sized pants on a website. How many steps does it take for you to find the right products? The lesser number of steps it takes, the better it is.
There was a time when websites were designed to be all fancy, sophisticated, and complex. People assumed serious-looking websites were more professional and worthy of their money. That's not the case now. The process between adding products to the cart and completing a purchase has to be seamless and quick. Most of the top-selling commerce brands have simple, unfussy, and straightforward sites.
If you think your website is lacking the simplicity of good e-commerce websites, then get in touch with a design team who can check your existing website and suggest changes to the UI/UX that can make the site more user-friendly.
Supporting Mobile Users
M-commerce is a term that talks about online purchases through mobile phones via browsers and apps. There has been a steady rise in m-commerce sales volume. In 2020, the volume of e-commerce sales via mobile phones was $38 billion. Thanks to affordable network providers, the number of Indians with internet access on their phones has increased drastically.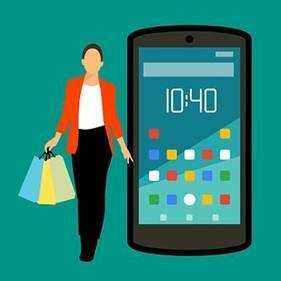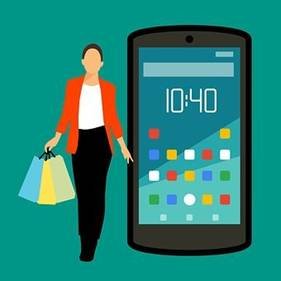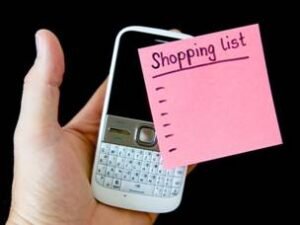 Some websites that look great on a computer's screen may look very cluttered or unresponsive on smaller mobile screens. As you design your website, it is also very important to ensure it is responsive across different platforms and Operating Systems (OS).
Good quality Photos & Video
Users want a realistic shopping experience when they buy online from eCommerce websites. Bad photos and videos are an instant put-off. Some brands sell really worthy products at affordable prices but are unable to convert traffic into sales, thanks to their sub-par product photos.
It is absolutely necessary that you hire a professional to click product photos and shoot videos for your website. Make sure products are shown at different angles with close-up shots provided too.
While the photos have to be of high resolution, make sure the photos are optimized for the platform they are shown in. Very high-resolution photos may take a long time to load on phones and can be a turn-off.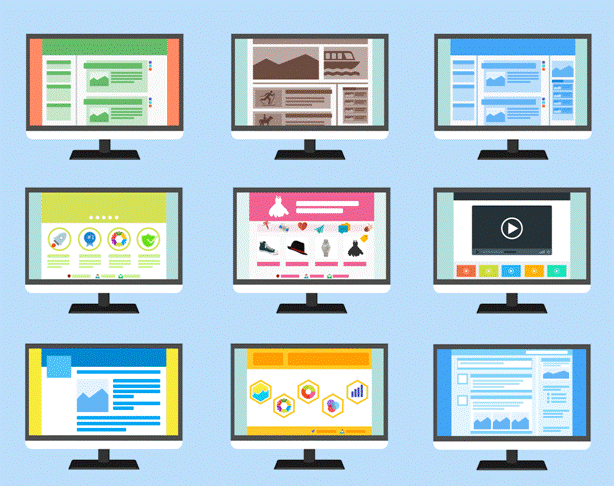 Enticing Offers and Deals
Now, this is something that is a deal-breaker! The right offers and deals can mean the difference in your conversion rate.
Customers always love deals that ensure they spend less on a purchase. Your e-commerce website should definitely have offers and deals mentioned. You should not stop at just creating a tab for this and leaving customers to search for the same. Make sure offers and deals are mentioned on the home page, as soon as a customer visits your website.
Create countdowns for epic sale periods and let the counter run live on your website. All these are amazing ways you can promote deals that your customers may be interested in. Such offers and deals help with eCommerce promotion too.
Amazon comes up with lightning deals and limited-time deals that last only for a specific period of time. This timeline pushes people into making a purchase quickly without overthinking.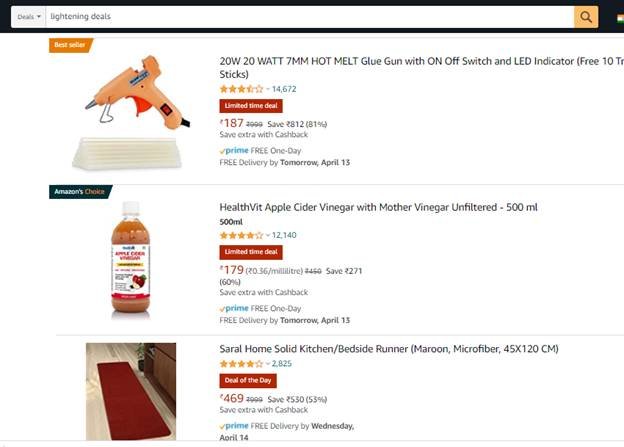 Recommendations for Related Items
Every brand sells products that customers come searching for. Really smart brands manage to sell products/services that the customers had no idea they wanted in the first place!
Let's say you own a fashion website that sells clothes and accessories. A customer comes searching for a silk saree. You show them all the right options and inside individual product pages, there are recommendations for jewelry pieces that suit the sarees. How cool is that? Customers who did not visit your site for jewelry will end up choosing one just because it suits the saree of their choice.
All top eCommerce websites offer recommendations on their product pages. You can see the 'Frequently bought together' sections on Amazon and Flipkart here.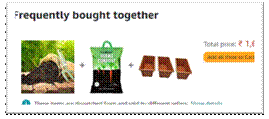 Frequently Asked Questions (FAQ)
All websites have a Frequently Asked Questions (FAQs) tab. Why is this one of the major features of an e-commerce website?
You have to remember that, unlike a physical store, no salesmen and women are standing  to assist when customers shop online. They are only armed with the description and other resources you provide online. It is also not easy for customers to call you or email you for every small query they have. It is hence more practical to arm them with answers to all frequently asked questions that they may have.
Make sure your FAQ section includes details about your brand, your products/services, payment methods, shipping and refund options, and maintenance tips. Check the detailed FAQ section of this website below. Something like this will benefit your customers and also prevent you from having to answer the same queries multiple times.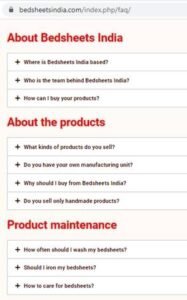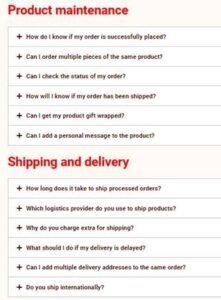 Well-thought-out Shipping Information
Did you know that a lot of carts are abandoned online because shipping costs are not informed early on?
Let's assume you search a jewelry website for a long time and end up choosing a neckpiece worth ₹400. You proceed to the payment and that's when an additional ₹149 is added for shipping. That sounds like a lot doesn't it? It also adds to the disappointment and irritation of the customer who was not prepared for this extra 37% of the cost price added as shipping!
As a result, carts are abandoned without converting into sales. According to Statista, 63% of people in the USA abandon carts because of shipping costs!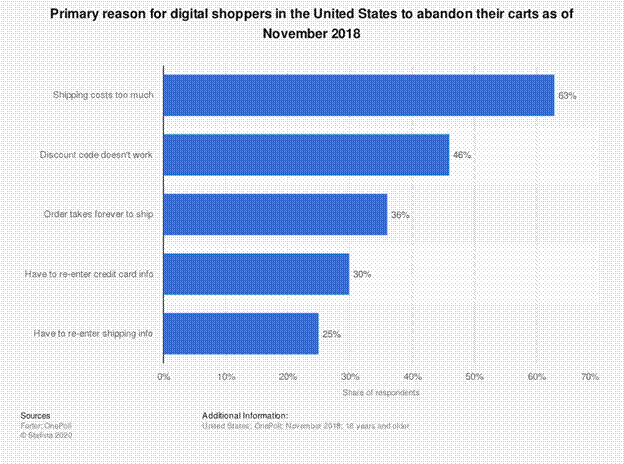 Experts suggest that you mention the shipping prices clearly along with the product costs. This way, customers will adjust their budget before adding a product to the cart.
If you sell all over India and shipping rates vary, then have a calculator that determines shipping costs based on the area/zip code.
Easy and Clear Return Policies
You don't have to offer free returns and instant refunds to customers if you cannot afford to do so. However, having a clean return policy page on your website will help build trust. A lot of small brands require their customers to pay for return shipping. Other brands that sell baby products, lingerie, and food products don't offer returns and exchanges at all.
All these will work when you tell your customers about this early on. A Simple '30-day returns' or 'no returns' or 'only exchanges' logo on your product page will do the trick. You can have a detailed returns and exchanges page linked to the home page to provide more details.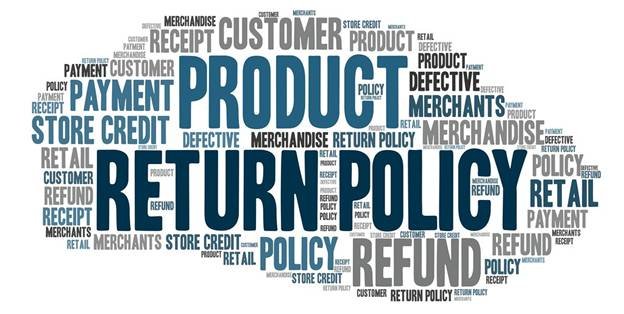 Authentic User Reviews
What is the first thing people do when they shop for something on eCommerce websites like Amazon and Flipkart? Look for ratings and reviews!
Ratings and reviews tell customers how popular the product is and how many people have bought and used them. Bad ratings can totally affect sales.
However, you know what else pulls down your sales? Completely positive reviews and five-star ratings throughout! This makes customers assume you have tempered with the review section.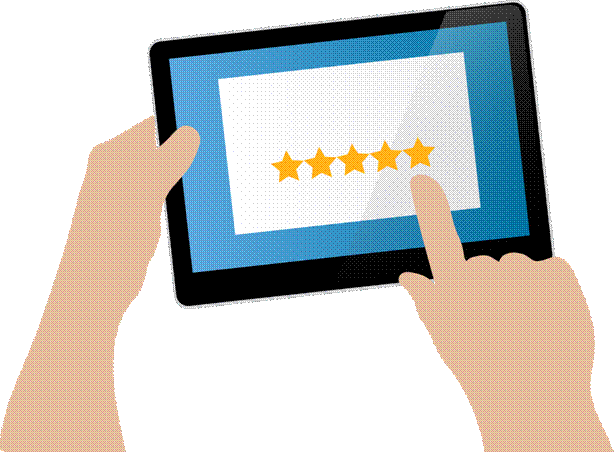 It is good to have mixed reviews with the graph slightly leaning towards positive comments and ratings. Customers can easily identify if a review is authentic or fabricated. As a seller, one of the features you should strive hard to have in your eCommerce website is authentic reviews from real users.
You can send emails or reminders to your past customers to leave you a review. You can also offer a discount coupon for people who review you on your website. Building this helps your website in the long run.
Social Presence
Social presence does not have to do anything directly with creating and maintaining your website. But it helps a great deal in generating traffic and pulling potential leads into checking your e-commerce page.
Have official brand accounts on all social media platforms like Instagram, Facebook, Twitter, and Pinterest
Keep posting regularly on these pages
Make use of influencers to talk about your brand and your products/services
Share content that people relate to
Share content that people can use
All these help build trust and a better relationship with customers and help you grow organically.
High-End Security Features
All online websites have a payment gateway integrated into their page. This makes it easy for customers to pay for their purchases. Ensure you engage with payment gateways that are reputed and highly trustable. Customers who lose their money or are victims of hacking because they used your website will never come back to you!
Also,
Definitely invest in an SSL certificate
Prefer using two-factor authentication when customers sign in or pay
Add Find-in-Store options
If you have a physical store or a chain of stores, then 'Find-in-store' is a very important option you have to add to your website to make it more user-friendly and practical. Some people may require a product right away and cannot wait for you to ship it.
In that case, adding a list of local stores where the product can be found is a great way to boost sales and help your customers. You can also allow customers to pay online and pick up the product from a nearby store. Check how Walmart offers this feature to customers.
Conclusion
A website is not just a tool to sell your products and services. It is the heart and soul of any online business. All these 13 points may sound simple but these, together, work in improving user experience and converting traffic into sales.
It does not matter if you are a small home startup or a multibillion-dollar business. Your website has to work for you the right way.
If you are building your website now, make sure you integrate all these 13 features into it before you go live. If you already own a website, check if these 13 features work right. Making small changes to these features can improve the shopping experience on your website.