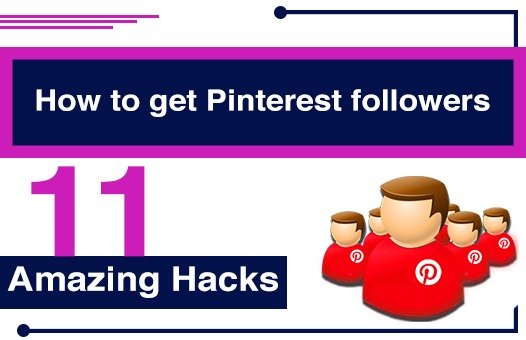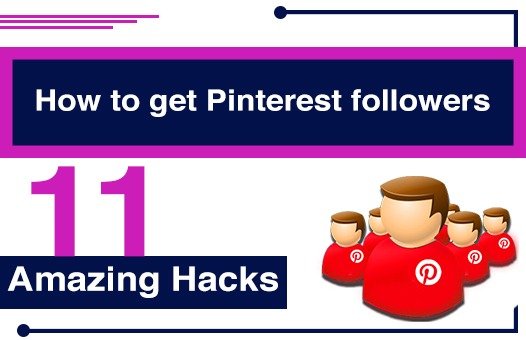 Pinterest is an innovative platform where users get fantastic ideas and creativity. It is an exciting media platform where the users find creativity, collaboration, and many opportunities to market their products. Bloggers and brands are leveraging this unique platform to foster their brands with an intent to create an excellent customer base. In case you want to learn how to get Pinterest followers and increase your business, then follow the amazing hacks listed below.
More than 400 Million people use Pinterest, which makes it a massive platform for the brands to promote their products and services. It is an unusually engaging platform where the images and creativity take center stage. It is indeed a visual search engine that can create a tremendous impact on the users' minds. Thus, in a nutshell: The more creative you are, the more successful you are on Pinterest. So,let's take a quick look at the factors that can help to get more Pinterest followers.
1. Know your audience
This is the most critical aspect of using Pinterest. One should first identify the right customer base and then tailor the Pins or boards according to the nature and demands of the userbase. The most common Pinterest users are women and children, as they want to engage in creative and visual content more than men. The innovative, artistic, and craft-loving people mostly use Pinterest to get their new projects' latest ideas. Pinterest is not limited to just creating stuff. All models, designs, and technical layouts are quite popular. Thus, one must carefully assess their target audience before designing and collaborating with their Pinboards.
Many millennials and young people are most active on Pinterest, and in The United States, almost every other youth visits Pinterest once a month.
Understanding these demographics is a smart move for marketers before designing their boards. One fascinating aspect of Pinterest is that you can engage your audience with visuals and make them share your Pins to attract more audience.
If your product or services are about fashion earrings, you can engage the user base, young women and girls, by sharing creative and classic designs. However, you must be unique in your approach and distinguishable from hundreds of similar pages.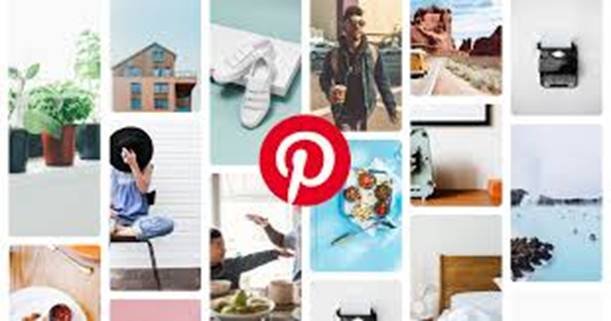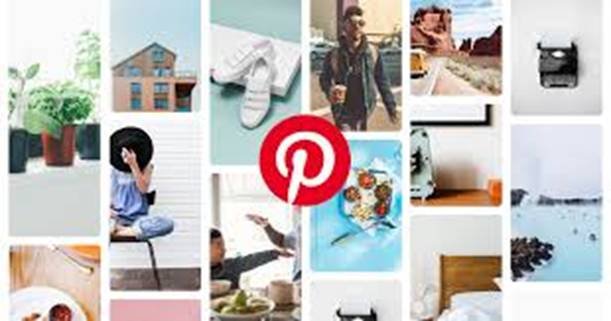 2. Follow relevant people
It is essential to engage with what is popular and relevant to your business and niche. It is all about tapping what's trending and getting the right traffic from the growing boards and Pins available, which are creative, unique, and yet re-elevated to your product. For example, if you are providing home decor services, you should engage with the trending and well-performing boards and Pins which are showcasing Home improvement and decor ideas. You should follow the most creative and trending people on the same in your Popular Feed to understand what'sthe growing traction in the field and how it can help your brand gain traction.
Engaging with the famous and creative people on Pinterest is the way to get Pinterest Followers. This approach is fast and organic and also gives you a lot of inspiration. The deal is to promote and appreciate creativity on other people boards and thereby getting the right attention on yours.
Thoughtfully written comments and the excellent feedback on other Pins can give you great exposure. But one should not spam other boards else it would look lame.
3. Share Relevant Pin
You should always reshare the Pins, which are creative and look astounding to you. With an intent to grow your Pinterest follower, you may achieve more traction by merely appreciating what is good and creative. When you follow the right people and share their creative pins associated with your service and brand, you automatically bring the right traffic and get more focused followers. In this way, you are increasing your Pinterest Followers and adding the ones that may be your potential customers.
Sharing Pins of other people who talk about the best home decor on a small budget may be a highly strategic step for your Home improvement Business. You may share someone else Pin, but since it's trending and is associated with your business, you give your followers more content.
4. Use Keyword in the Description to Increase Your Visibility on Pinterest Keywords in Your Board
Keywords and hashtags are essential in the Pinterest search engine from the SEO perspective. Most users search for relevant images and ideas on Google or Pinterest based on the keywords instead of following the boards directly. Like a search bar is vital in any eCommerce or networking site, it is equally crucial in Pinterest.So, you must include the relevant keywords and right hashtags in your Board's description to appear in the search results. Keywords are incredibly crucial for coming on the top search results within Pinterest and Search engines from where the users are redirected to the associated Pinterest board. Hashtags make the Pin more visible and trending, and hence you can reach out to a broader audience looking for similar content.
5. Join a collaborative board
Collaborative boards play a pivotal role in Pinterest engagement and help increase traffic, and the more engaged you are in such popular boards, the more traffic comes to your account. Thus, it is a great way to increase Pinterest Followers without any hassle. It increases your Pin views and helps you collaborate with others. You may leverage the popularity and high user base of other boards to bring traffic to yours. This is easy and promotes mutual growth.
All you need to do is find the popular boards on Pinterest, which share a similar vision like yours and belong to the same niche. You must carefully evaluate which Pinboard has a similar target audience and customer base and then collaborate with them for ideas. It is all about building a relationship and rapport with the popular boards. Indeed, it is the best way on how to get Pinterest Followers.
You must collaborate with the boards to attract their users on your Pins too, and you must ask the popular boards to send you an invite to their Board. You may request to join and contribute to their Board based on the instructions available on the group description. If the direct Join button is not available and you cannot ask to join, you may also send an email to the group administrator and request them to let you be a part of their Board.
To convince a popular board owner to allow you to collaborate on their group, you must have engaging content andassure them that you can bring creativity to their Board and add value.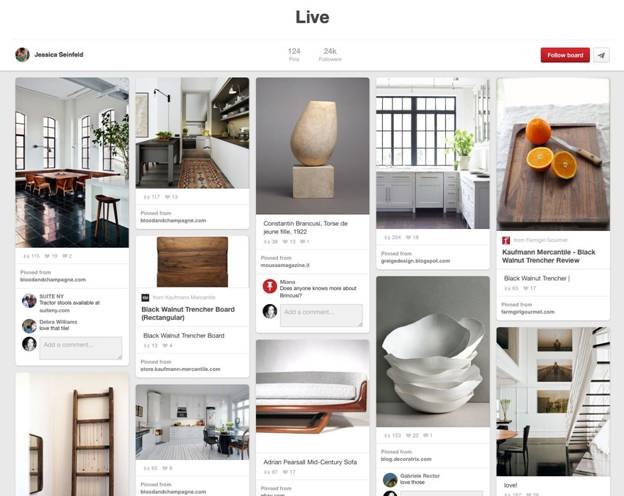 6. Comment and Tag
Engagement is the key to success in any social media site, be it Facebook, Twitter, or Pinterest. The more actively you engage with the other users and resources, the more traffic you attract on your profile or Board. The idea is to increase visibility and stay on top of things when it comes to collaboration and sharing what's trending. One of the sure-shot ways of how to get Pinterest Followers is to get seen as much as possible and at the right places.
Thus, it is very logical to comment and re-pin the various pictures and post which you find like your Board and business. If your Pinterest board is about the latest Baby Shower Party and Gender reveal party ideas, then sharing and commenting on posts about the recent celebrity baby shower celebration pictures or re-pining such trending images is a superb idea.
Make sure that you engage in a natural and reasonable manner instead of just commenting mindlessly on trending pictures as most people do. Your comments can be appreciative, suggestive, and specific, thus creating more value for your brand. Just writing "mind-blowing" would seem very vague. Instead, writing a proper complement or appreciating specifics like decor or color combination in party decor would make more sense.
The comments should look genuine, and thus the viewers will be compelled to click and open your profile and redirect to your boards also. You must tag the right Pins and boards in your posts to get more engagement.
7. Add the Pinterest follow button
Once you have engaged in the other boards and found strategic Pins that are relevant to your business, you must ensure that the content you are posting is impressive and stunning. The users would like to see something which adds value to their needs and is also unique. To ensure that you retain every person who visits your Pin and then remains engaged to the youth Pinterest profile, the idea is to add a Pinterest Follow button on your Board. This way, the users would be able to get all the updates on yourBoard, and get notificationsevery time you post a new picture. Pinterest is all about engagement and the free flow of creative ideas. The more innovative you are,, the more your followers would be motivated to reshare your content. But imagine they find your posts exciting and resourceful enough to keep seeing your newer posts, but there is no way to follow you,the audience would be lost, and they might not always type in your beard name to visit your page. Thus, a Follow button is a must to stay connected with your target customer base.
Adding the Follow button is accessible on the Pinterest board.
You should add the Follow button on the right places where it is prominently visible, like the header or footer. Adding a button to follow your board in Pinterest is one of the key ways on how to get Pinterest followers?
8. Name Pinterest board thoughtfully
Your Pinterest boards should be named accurately and precisely in line with the kind of content you are going to post on it. If you have a business that promotes different types of products and services, you must find a name that makes sense and targets the niche. In case you cannot have an exact name that fits everything, it's better to create separate boards for different products.
Like Home Decor Ideas and Gardening Supplies cannot be covered in a single board even though your business sells products related to both. The board name should be highly focused and optimized for the search engines. You must include the right hashtags and keywords in the board description to ensure that the traffic comes in. You must ensure to do a bit of research on relevant Pins and Internet as well to see how they have named their Pinboards.
A relevant and creative name that is easy to associate with your content is a must for increasing Pinterest Followers. Suppose your Pinterest Board is going to focus on Designer Gold Earrings. It should be named suitably and specifically like "Best Gold Earrings" Instead of earrings, accessories, or something generic. This is because users search with particular keywords when they want to find ideas and designs. Thus,'Follow' button is the answer to get more Pinterest Followers.
9. Promote Individual board
You can promote your Pins on Pinterest using the paid Pinterest Ads, which help your pins stand out in searches and associated places. By boosting your boards, you get a chance to attract the most relevant traffic and thus bypass the search results to attract more Pinterest Followers without hassle. Pinterest promoted content is that which appears at the places where a similar kind of content is visible and has more chances of getting you the traffic that can convert into customers. The promoted content appears at more places and is visible to more pinners than usual however the visibility is similar to those of general pins.
The ads are targeted to the right audience, and thus it makes sure that you get Pinners and Followers who are interested in your content. In this way, the chances are very high that the Followers would stay loyal to your brand and even buy services or products you offer.
Thus, it is an excellent alternative to try Promoted Pins and get targeted traffic. If you are looking for how to get Pinterest followers, Paid Pin is the most appropriate answer for you.
Pinterest says, "90% of weekly Pinners make purchase decisions on Pinterest."
10. Run a contest
Everyone loves contests and competitions, as it is an innovative way to engage with a brand or profile on social media. On every social media platform, contests and competitions bring in massive engagement as people love to win something. Influencers and brands run contests and giveaways on their Instagram, Facebook, and YouTube accounts to increase visibility. The same approach is very successful on Pinterest, wherein you can ask the Pinners to share your boards and add more followers to your Pin boards. Providing some lucrative giveaways and shoutouts on your boards is a great way to attract people to participate in the contest. You may find some exciting ways to run a game, which would help you get more Pinterest Followers. You can acknowledge the winners and give them the right exposure.
Running the contest has dual benefits as first, the people follow your boards and pins to take part in the competition in an attempt to win it. And later, the winners love to flaunt their victory; thus, they again share the posts in which their victory is declared. Therefore, there is a massive amount of exposure you may get on Pinterest by running contests.
The contests should be well thought of and engaging, this ensures people automatically follow your posts and motivate others to follow your account as well.
11. Link Other Accounts
You must leverage Pinterest's power to drive traffic to your other social media accounts and drive traffic from other accounts to your Pinterest Board by merely linking your accounts. The easiest way is to provide a sharing option to tweet the Pin on Twitter or simply share it on Reddit or Facebook profile.
You must also provide a link to your Pinterest board on your Facebook, LinkedIn, Instagram, and other social media profiles so that the users from there can be redirected to your Pinterest page.
Whenever you post a new pin or image, share that update on your other social media accounts as well so that there is maximum visibility of the post. The more visibility, the higher the engagement, and the higher the engagement, more the number of Pinterest Followers. Indeed that's the way to get Pinterest Followers.
Conclusion
Thus, we have seen the essential and straightforward ways to increase the number of Pinterest Followers. You can leverage your Pinterest profile to expand your business profitability. Pinterest is undoubtedly a very engaging and successful platform for promoting the brand. All it needs is creativity, innovation, and the right strategies to make the most of this unique platform
Pinterest is an innovative platform to increase brand visibility across the audiences, specially those who are associated with arts, crafts and creative professions. By presenting unique ideas and creating interactive boards that resonate with the creative mindset of different genres and categories of users, you can gain massive following. By following the hacks provided above, you can definitely learn how to get Pinterest followers and bring attention to your brand.