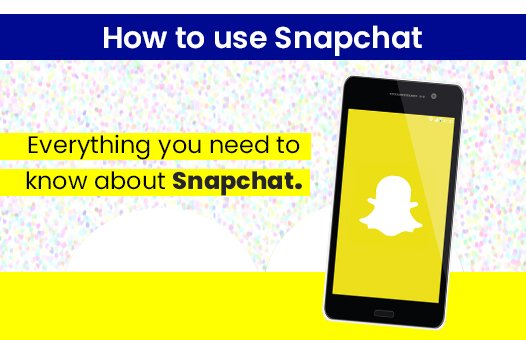 Snapchat is one of the most engaging and spunky apps out there, which is immensely popular amongst teenagers and youngsters worldwide. It has around 240 Million daily users; it is a unique photo sharing or moment-sharing app. One can share Snaps or pictures with quirky messages, add stickers to their contacts and friends quickly. Snapchat is a highly dynamic application in which the messages and snaps sent to someone disappear after some time. It is meant for sharing a moment and promote privacy without keeping a record of everything one does on the social media app.
Snapchat does not broadcast the activities and posts; instead, it privately shares them with one they are sent to. Snapchat is popular amongst youngsters as it is fun to use and safe to share almost all, the moments of their day with the people they want to.
1. What is Snapchat?
Snapchat is a collection of some fun features which can make communication and interaction enjoyable. There are many social media and messaging apps available on the internet, but Snapchat is specifically for the teenagers and youngsters in their twenties, who want to share things on the go.
As the word suggests, Snapchat is Chatting with the use of snaps. Undoubtedly, Snap is the most common word used in the app, and while the users send messages to their friends, they use the word Snap. Thus, clicking a Snap is all you need to know about how to use Snapchat. A snap is a message with a picture and a very innovative message over the image. It has a lot of additional features like lenses, filters, fun effects, and video messages. One can use an already clicked picture on their camera roll or click one from the Snapchat camera to send to their friends.
2. How Does Snapchat Work?
Let us see how to use Snapchat?.The app is extremely easy and straightforward. One does not need to be tech-savvy to get started with Snapchat, as all you need to do is download the app on your mobile device and sign in using details like email,username and birthdays. One may choose some fun and innovative Snapchat handles to showcase their fun side and create a profile name that showcases their personality. Since Snapchat is a casual and entertaining app, one need not keep official and formal names in the account. Most of the users have funny and quirky names in the Snapchat handles.
3. How to add Friends?
Once you sign up and log in to your Snapchat account, you can start with the app.
You can add your friends to your Snapchat account with ease. Once you have added friends, you can quickly start messaging them using the app. All you need to do is select the contact and then select the camera button to click a snap and send it to the contact. You can include excellent effects and stickers.
You can also add stories like Instagram and Facebook, which your friends can view for 24 hours. Group texting and stories are also available on Snapchat.
Adding Friends in Snapchat is easy, and you can do so by several methods. One of the fastest ways to add friends on Snapchat is through Snap code, in which you ask a friend for their Snap code. Once you have their Snap code, you can easily add friends by going to the Add Friends in Snapchat app.
You can quickly learn how to use Snapchat and then start sending snaps to your friends.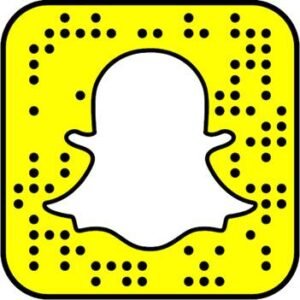 Once you are inside the Add friends screen, tap the Snapcode to open the camera roll and then select the Snap code image.  Snapchat scans the code and adds the friend.
You can also add friends by searching them through your phone contacts. The friends whose number is saved on your phone contacts are automatically showed up under the My Contacts section. You can check all the friends who are already on Snapchat and add them. You can also send an invite to the other contacts to install Snapchat.
You can add friends on Snapchat by simply searching through the username or phone number. The lookup method is  most common wherein you can search for a friend and then send them an invite to connect with them on Snapchat.
The Nearby option is also available on which you can add friends when you are near people.
4. How to use Snapchat messaging?
Snapchat Messaging is fun to use, you can quickly learn how to use Snapchat. It is just quick and easy but also very creative as you can select a lot of effects and stickers while sending messages to your friends. To send a message to your Snapchat friend, simply choose the friend of the Snapchat contact list and then type in what you want to write to them. Then, select the Arrow (Send) button, and the message is sent to the contact. You can right swipe the messages to see when the message is delivered and when your friend viewed the message.
Snapchat also displays a timestamp next to the last message you sent your friend on the Snapchat home window. You can also click a Snap or record one, enter some text over it and then send it to your friend.
5. How to Use Snapchat Fonts?
Snapchat is one social media app that brings creativity and privacy at the fore setup; one can use a variety of fonts,with its innovative and designer fonts to add a fun element to the messages. Using Snapchat's Fonts is easy; you can select the Text Icon on the Snapchat Snap window and type in the text which you want to send in the message. Later, all you need to do is select the Font options available under the text area and hit the send button.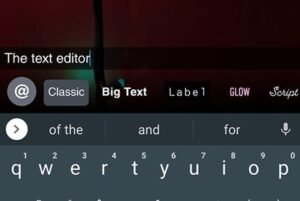 There are a lot of options available in the text Editor like Big Text, Label, Classic, Glow, and Scrip. Snapchat keeps on adding newer fonts and creative styles to make messaging and Snapchats fun.
6. How to send Snap and create Snapchat stories?
Snap is a term used in the Snapchat app in which you can send a Snap that can either be a video or an image to your friends with a text over it. Sending a snap is easy and adds a lot of excitement to the conversation, unlike simple text messages. When you send an image to a friend, then they get a notification on their device that you have sent them a Snap. If it is a Video Snap, then they receive a purple notification. One of the most exciting things about a Snap is that they are available for some time only and can be viewed just once or twice.
You can change the time duration of the Snaps from the settings;however, the intent is to maintain privacy with short lifetime messages.
To send a Snap, all you need to do is open your Snapchat App; select the Circle camera button in the center.
Click the image or record a video and then add a text message, sticker, or some effects over the Snap. You can then send the Snap to the selected friends by selecting the Arrow button.
Once you select the Arrow button, you can choose to create a story of the created Snap or simply send it to friends chosen from your Snapchat friend list.
7. How to add stickers, filters, and expiration Dates?
Adding Stickers
Stickers make Snaps look creative and funny. You can emote a lot on your images by putting some relevant and funny stickers which are available in your Snapchat App. Snapchat Avatar stickers are also available based on the Snapchat character you created for yourself at the time of profile creation.
To add Stickers in the SnapSnap, once you click the image, select the Square Sticker Icon from the right-hand panel.
It opens a menu in which a lot of stickers, hashtags, Date Time stamp, and trending Gifs are displayed. You can select anything that looks interesting to you and place it easily on your Snap.
Adding Filters
For adding fun and beauty filters to your Snap, all you need to do is swipe right on the image. As you keep on swiping right, the various filters are displayed.
To add filters at the time of creating Snap, you can select the filters next to the camera icon.
Setting

Expiration Dates for Snaps
You can select the Snapchat messages and stories lifetime for individual friends and contacts from the Snapchat settings. You can choose to delete the chats immediately after viewing the messages or after 24 hours. For this, Select the friend from the contact list, long press the friend's name, and then open the three dots.
Once you open the three dots, you can select to Delete chats after viewing or after 24 hours.
8. How to add Snap maps and Snap codes?
Snapchat Snap Map is a location-based feature through which you can share your snaps and your location with your friends. When you enable the location sharing feature on Snapchat, then your Snaps appear on the Snapchat Map. The other users can navigate to the various portions on the Snapchat map and see your stories by selecting the location where the SnapSnap was clicked or shared in a story.
Snapchat map is an interactive map that helps you and your friends share your stories with others. You can also see your friends Bit emoji avatar on the map if they have enabled that.
To access Snap Map, just select the friend's picture on the Friends tab on Snapchat. Then you can see the preview map just in case the friends have enabled location. When you Tap the preview image, you can see the Snap Map.
You can also quickly open Snap Map by pulling down the Snapchat screen on the Snapchat camera. It opens the Snap Map with your location. You can then navigate to other sites to see the Snap Map and find other people's stories on Snapchat.
9. How to use Snapchat discovery video?
Snapchat discovery video is an interactive and innovative way to gain more followers and create awareness about your brand. Many brands are using Snapchat Ads and Discovery videos to showcase their creative videos and gain traction amongst the youth who is very active on Snapchat.
The Snapchat Discover feature is something with which one can explore the latest and trending videos and keep up to date with the latest events, entertainment, and everything that is gaining popularity in the world. Snapchat is no longer just one-to-one communication app, but it has become a fun way to connect and get the latest news.
On the Discover Window, you can see the updates and videos from your Snapchat friends, publishers' stories, and a lot of other open content.
You can find your friend's stories, shows, and publisher content on the discover screen with ease. Using the search bar, you can easily find the information and users which you would want to follow. You can then subscribe to the stories and content from the celebrities, publishers, and channels you want to see. Your favorite content is at your fingertips on the Discover screen.
You can subscribe to the content you want to view and hide the content from friends and channels which you wish to avoid.
Discover feature on Snapchat brings a lot of information, knowledge, and entertainment to you.  Just learn how to use Snapchat and start using the Discover feature to find the content you would love.
10. How to Use Snapchat Friends Screen?
The Friends screen allows you to view all the conversations and interactions you have had with your friends. It also showcases the friends with whom you interact the most and who send you the replies fast. Snapchat uses interesting Heart and Smiley Icons to depict, which are your most active conversations on Snapchat.
To open the Friends screen, swipe right on the camera screen.
You will see an icon next to the friend's name if they have sent you a Snap according to what they have sent you.
A Blue one means a simple text chat.
Red means a Snap with an image but without audio.
Purple means that you have a snap, which can be a video with some audio.
To view the Snap, simply tap on the message to open the chat/ messaging Screen for that friend in which the past saved conversations, and your interaction with that friend is displayed. You can open to view the Snap. You can also replay the Snap once again, after which the Snap will vanish.
In case you take a screenshot of the conversation, the friend is notified that You have taken a snapshot of the conversation.
11. How to use Snapchat text save function?
Saving text on Snapchat conversations is extremely easy. Just in case you want some of your chats and messages to stay within the chat screen, show that you can view them later. You can do so quickly by holding the conversation and then selecting the Save \Chat option from the popup menu.
This saves the chat, and it remains in the conversation history forever until you delete it. However, please be cautious that whatever you do on the chat screen with a friend is also listed, and the friend is notified when you save a chat or take a screenshot of conversations.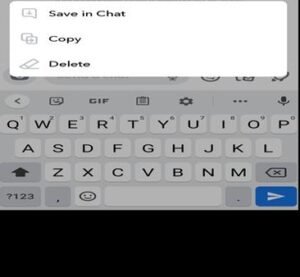 Conclusion
Snapchat is fun to use and is indeed an exciting way to connect with friends and peers. It has many innovative features through which conversations can be made memorable and exciting without worrying about privacy.
It ensures that confidentiality is maintained, and one cannot misuse the conversation without consent. With its transparent usage and notifications, it is indeed something that makes chats more relaxed and enjoyable rather than scary and stressful. Even though Snapchat is mostly used by teenagers and youngsters in their early twenties, it is fast becoming a popular medium to promote businesses and accelerate business growth through strategic ads.
With this article, we have discussed the key functions of Snapchat and thus you now know how to use Snapchat with ease.  So start engaging and communicating with your friends using the new age app.
Snapchat filters are fun, and the stories add a lot of personalized flavor to the conversations.  Snapchat is one of the first apps to use Stories and Timed Conversations features. It would be interesting to see how Snapchat grows in the coming times and how much mainstream acceptance it attains amongst all age groups.