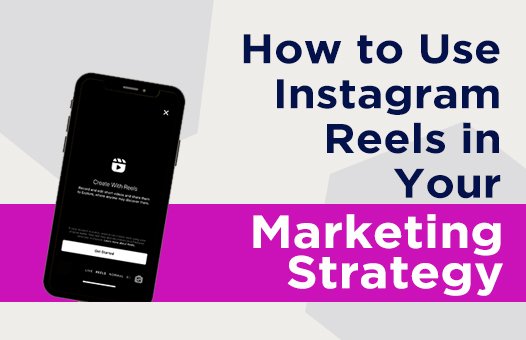 Gone are the days of traditional marketing channels that required slow-paced print advertisements and Televised Ads to create the right brand awareness. The new-age consumer base is attracted by real-time, fast-paced, and interactive advertising techniques that match their style and choices. Social media has revolutionized the way brands reach out to people fostering a more interactive and personalized experience. Instagram Reels is one such new-age medium that encourages highly interactive customer engagement. In this article we will share few tips for – How to use Instagram Reels.
Instagram is the world's most popular and highly used image sharing App, which has created a whole new career for the millennial generation called "Social Media Influencer." Using hashtags, creative Instagram handles, and exciting features like Stories and Reels, Instagrammers have created a brand for themselves.
Understanding How to use Instagram Reels
The Instagram Reels is a new feature that the users can leverage to popularize their content across the internet. Dubbed as TikTok of Facebook and Instagram, the short video sharing service lets the users create creative and funny videos that go viral on the platform. Using the feature, the brands can implement a viral and penetrative marketing strategy to reach out to millions of users. The new feature is highly innovative and gives brands a scope to design a profitable social media strategy that boosts the overall promotion and marketing.
Instagram Reels was launched in Brazil, which boosted the user base of Instagram by 4.34 percent. When Reels was introduced in India in July 2020, the Instagram app's download increased by 11.4 percent; this shows that the Instagram Reels caught user attention.
Leading fashion brands like Louis Vuitton, Sephora, and Balmain employ Reels as an effective marketing strategy.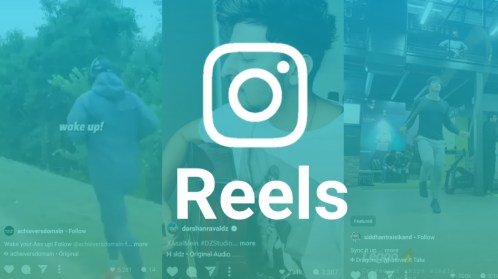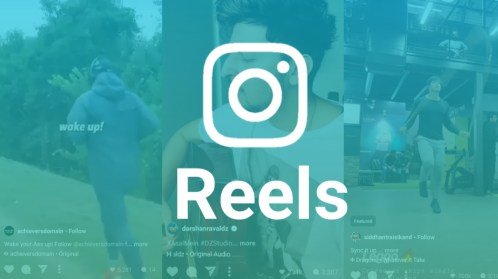 Reels are short videos that users can record through the Camera feature within the Instagram App and then use prerecorded songs and audios as the background music. They can also use a variety of effects and filters to create highly engaging and design attractive videos that they can share with their followers. Like TikTok, Instagram Reels is also propelled with the use of hashtags and tags. People can again do collaborations and tag other influencers in their reels.
Instagram Reels is embedded within Instagram through which you can create the most amazing videos which you can augment with the latest video editing tools. Using engagement features like Share and Comment, you can interact with the users in real-time, creating a more personalized and casual relationship with them. Reels are easy to use but go a long way in giving the right boost to your brand when employed smartly.
Tips for how to use Instagram reels into marketing strategy
Marketers can create highly successful Instagram Reels campaigns that highlight their brand and showcase the innovativeness through highly engaging content.
1. Build a Strong Video Marketing Strategy
Your content should appeal to the watchers and prominently exude the message that you want to convey. Before you go ahead and create Instagram Reels videos, you must plan the content to align with the social media campaigns that your branding team designs. The videos should be adequately planned, and the marketing activities should be thoroughly clean. The videos are short, so the message and story line should be highly impactful. The series of reels can also be planned in such a way that they convey a message sequentially. The integration of the content should be well planned and very catchy. For this, you must do thorough competitor research to see what the other players in the market have created and how they are targeting the audience needs using the right marketing tools. The goals of the brand strategy must be exact, and you must align your Reels with the plan.
Similarly, the content should be designed based on the audiences. Suppose your brand provides apparel to young girls, then you should develop the Reels in such a way that the content is sassy and appealing to young girls. The Reels may create in collaboration with other influencers and give beauty tips to the girls for dressing up.
The Reels should be scheduled in collaboration with other social media posts and well popularized on the various social media channels so that it reaches maximum users.
2. Your content should be informative and educative
The Search Engine algorithms base their ranking on content that is creative, informative, and highly unique. Reels that are contextual and educative from the marketing companies should be highly innovative and make content which enables the users to gain tips or awareness with the Reels. Sharing DIY videos, fashion tips, and hacks are a great way to compel users to view your content and share it with others. Thus, the trick is to be creative, funny, and creative alongside offering educative content to the users.
The more helpful, creative, and innovative you are, the higher are chances of your Reels going viral.
 3. User-generated content Is easy to use
Video content on Reels and other video sharing platforms is the key to success. There are a lot of exciting challenges and events created by these Apps through which the users make exciting content. This content is then used by the brands enabling them to engage more and more users. The Reels platform allows brands to leverage the already existing content on the platform that is in line with your marketing initiatives to quickly gain traction and incentivize the content created by other users. Using collaborations and credits, you can use other creators' content, which is already popular on social media. By bringing in the testimonials, videos, and tutorials from other users who bring forth the content that fosters your brand, you can quickly gain the right traffic. This helps you save both time and efforts, which you can employ in other activities.
When you share content like DIY videos, fashion hacks, dressing tips, etc. from the leading influencers using the right hashtags, then you can easily garnerthe attention of the target audience. By collaborating and giving credits, you also encourage the top influencers to share the posts from your Instagram handles, thereby giving more views to your Reels as well.
4. Use Analytics
Instagram Reels is a popular social media tool through which you can quickly propel your brand and attract the right audience. You must, however, note that the analytics and right planned approach is required to create a successful marketing strategy to utilize Reels constructively. Using the various measurement tools like Analytics and Instagram insights, you can evaluate the impressions and impact of your Reels campaign.
By proper evaluation of the Reels content, you can see how well the campaign is performing and whether you can meet the underlying objective of creating Reels. There are many tools like Polls, Voting, and Live sessions in which you can interact with the audiences in real-time and see how the users perceive the brand. By examining the performance, you can tweak the areas that lead to improvement and create content which the users want to watch.
The proper analysis enables you to optimize your social media activities and gain maximum benefits without wasting time and effort on unnecessary aspects. Suing the right hashtags and collaborating with the right people, you can tap into the immense use of Reels.
 5. Use Right Video Marketing Tools
Reels are loaded with a wide variety of videos, which are specifically designed by the brands to profuse a highly professional yet quirky image since Instagram is an informal and fun channel. You must note that the videos on Instagram Reels must be engaging, professionally shot; however, they must touch the right chord with the young audience. It is better to understand the kind of videos that would yield maximum benefits for your brand instead of trying your hand at something irrelevant. For example, if you are a tattoo artist, you would want to create highly creative Reels and showcase your Studio with its most fantastic Tattoo creation. Your videos thus should be highly innovative and funny, highlighting the astoundingtattoos. However, if you are a brand that provides holiday packages, you must focus on Video content that showcases how your brand can help people plan the best vacations.
The bottom line is that you must employ the right kind of video on Reels to boost your brand.
a) Company Culture videos
These videos are highly instrumental in showcasing the vision, environment, and ethos of a brand or company. This helps in creating a distinctive impression amongst the audience without the need to get over the top. You can design the video in a fun and innovative manner, brand videos create a massive impact on the mindsets of the audiences, and the users are often compelled to check out the services provided by your brand if the brand videos convince them.
b) Product Videos
Product videos are straightforward and most fruitful in propelling the sales of the brand offerings. A short yet crisp video highlight the best aspects of the product can do wonders in attracting the right buyers. Videos are more convincing and appealing than articles and ads as they speak volumes about the product. You can create fantastic demo and launch videos for your product giving the consumers and insight into your offering.
c) Testimonial Videos
These are the best tool to showcase that real people are buying and using your product. These are the best way to create brand loyalty and influence the consumers compelling them to try out the product at least once. If you can onboard some notable collaborations or get the top influencers to provide a review of your product on Instagram Reels, you can create immense credibility for your work. Testimonials and review videos are like advertisements from the people who use the product and provide real-life firsthand experience. As on various eCommerce websites, buyers rely primarily on the user's reviews and ratings before purchasing a product; similarly, on Reels, testimonial videos can be the right tool to impress the potential buyers. Such videos are the most efficient tool to convert leads to customers.
d) Educational Videos
It is an unsaid truth that the content that educates and adds value to the audience's knowledge is most viewed and appreciated. Educational videos, tutorials, and DIY videos are the most sought after content on Reels and any other social media channel. Since Reels is a short video sharing service, users love them a lot as they learn tricks and tips in a fast forward mode. Be it designing tips, dressing tips, or making something interesting at home,educational videos are the most viewed and shared content that can bring immense traction to your website. By creating highly engaging and immersive short educational or demonstrative videos, you can harness attention from the right audience, thereby giving a boost to your marketing strategy.
Provide digital marketing services to your clients. A short educational video on using the right keywords or a video showing the impact of social media marketing on businesses can bring you the proper traction. If you are offering interior designing services to the clients, then a short educative Reels on finding the best furniture for a Studio apartment would excite your target audience.
The trick is to give people what they want to know about and provide them with the content they can use.
Conclusion
To sum up, if you are looking for an innovative and highly efficient way to use social media to foster your brand and bring the right exposure to your business, then Instagram is an excellent platform for you. With many youngsters and potential customers on Instagram, Reels can help you reach out the potential buyers by creating a special rapport with them through real-time engagement. Instagram Reels are informal and quirky; thus, your content should be highly creative and entertaining.
Leading fashion, designing, educational, consumer goods, and IT-related brands are already leveraging Instagram Reels successfully to advertise their products among the new age consumer base.
We hope in this article, you have learnt how to use instagram reel with ease. If you are looking for help with creating your Instagram Reels for your business or brand, do contact us, and we will help you create a creative Reel that will set you apart from your competitors!!