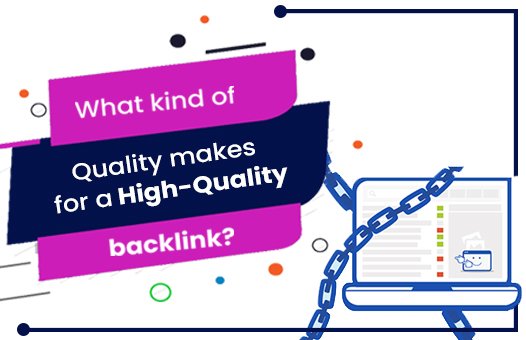 Backlinks are the backbone of any SEO initiative as they bring the right traffic to your websites and posts. Google does not disclose all the factors that contribute to the search engine ranking, but, Backlinks are an integral part of the SEO.
Importance of High-quality backlinks
The SEO experts and content managers pay special attention to the kind of links they can include in their content to ensure that they get the right traffic. The powerful backlinks help generate substantial traffic, which propagates ranking and organically makes the website show up in the search results. However, all backlinks are not vital for the website ranking.
There may be certain wrong links that can be harmful to your website, and instead of getting it a better ranking, they can make Google blacklist it. Thus, it is essential to understand the backlinking process properly and be aware of the sites and directories that are suitable for your business, to get the right kind of benefit from them.
As per Ahrefs, the more backlinks on a page, the higher the organic traffic.
The SEO experts should understand the difference between bad and good backlinks and be 100% aware of which websites are trustworthy. Let us understand the four types of backlinks.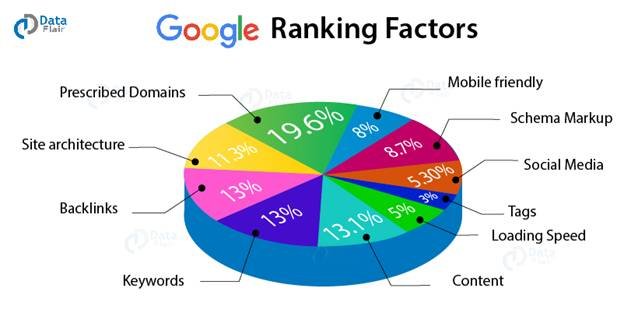 1. High-Quality Backlinks
High-quality backlinks provide you the most traction from relevant websites that are associated with your niche. The organic link building is when the users are redirected to your website without any spamming or tricks. These are the ones that are considered most credible and reliable from the search engine perspective. The Organic link building is not straightforward and takes a lot of time when it comes to right backlinking.
Some of the examples of High-quality backlinks are as follows.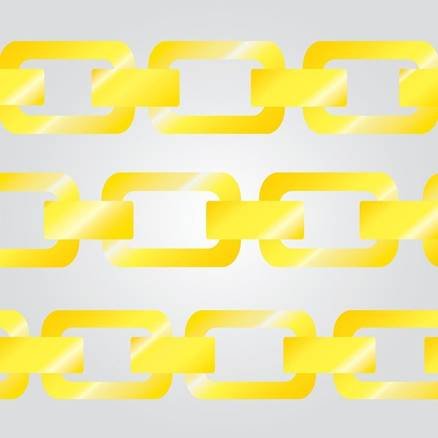 a). Relationship-Based backlinks
This is when the blogger and the websites have a personal connection. Based on their personal rapport, they agree to link websites and pages of each other's content. The backlink creation based on mutual consent to generate value to both the parties is a genuine way of building backlinks to generate traffic and equally rank websites higher. Content creators, agencies, and websites may strike a deal in such a manner, that they write about similar topics or address a similar audience and then provide backlinks at the right place to transfer readers from one website to another logically.
However, one must note that personal relationship-based backlinks is useful only if the content and the purpose of the websites and blogs are relevant and serve a similar audience and business. Using unnecessary links and out of context connectivity would be of no use.
b). Editorial links
Editorial backlinks are the most preferred backlinks as these are considered most credible by the Search engine algorithms. In this, a blogger, content creator creates a genuine backlink to your website from a very renowned source. This kind of link building occurs naturally, and sometimes even without knowing which writer is making a backlink, you get significant traffic. Such backlinks will happen if your content is awe-inspiring, catchy, and useful to their audience.
c). Article directories
Article directories and blog submission websites are a great way of generating the most reliable backlinks to your website, and they are easy to do as well. You can submit articles to the directories specific to your niche and provide the right information on the most trending topics. With well-written articles and highly informative content, you can include links to your website for attracting genuine traffic to your website. You must employ the right content and submit it to the most pertinent directory to get High-quality backlinks. Directories like Yelp, Yellow Pages, etc. are excellent for getting local traffic.
2. Bad Links or Medium Quality Links
Bad links are the ones that are not beneficial in terms of traction to your website. One should generally avoid such backlinks as they are not worth the time and effort. However, most SEO professionals employ such backlinks to generate mass links with the least effort.
Guest posting is a widespread practice these days as the users submit their content on the websites which allows guests to write on various topics. The guest posts are a great way of getting backlinks. However, some content creators write similar content in abundance and submit it to many websites. This practice leads to low quality content and does no good. Most of the user directories do not publish spanned content. The SEOs and content writers publish their articles on low quality and useless websites to gain presence on the internet. However, it does not improve the ranking at all. On the other hand, the website becomes vulnerable to spams and unwanted advertisements.
Often, people try to generate high-quality backlinks from irrelevant sites that would publish the link to their blog, webpage on the sidebars, headers, and footers. In all such cases, the link is flashed at the irrelevant places that users would least likely click.
3. Worst Links or Low-Quality Links
Such links should be avoided at any cost as they can mar the reputation of your website, and Google could even penalize your content. Google and other search engines do not like paid links; because if you pay for links, you are deriding the whole purpose of organic and natural linking. It would serve no purpose to the users and, in a way, is a deception. If anyone is selling backlinks to you, then they are merely duping you. Google identifies such forcefully plugged in links and the paid ones. If you are associated with paid links, Google may just rank your website low or even blacklist it based on its results.
a). Spamming
Many people employ professionals to post links on their websites in comments section across blogs and social media posts. Spam comments are the worst methods to get backlinks. No one wants to look at irrelevant comments with links to inappropriate websites that are entirely out of context being discussed. For example, spammers post links to a shopping website on the posts about elections. Spammers generally post deceptive comments and links on YouTube videos, which do not have anything relevant to the statement. Google quickly catch such malignant practices and the spammers are subjected to link-based penalty.
General Websites /directions should also be avoided as people post spammed or rephrased content to create volume. There is no credibility for such websites, and one should not indulge in such time-wasting practices.
At any cost, one should avoid unnecessary linking from websites that are not related to your business or niche. Suppose you have a blog on "Cooking healthy Meals"; you can embed links to websites that sell the ingredients you have used in any of the dishes. This makes sense, and such backlinks are useful for both websites. Now imagine you create a link to a website selling automobile spare parts. Would your backlinking to such a website be reasonable or logical? Obviously, it is not relevant. However, some people do such irrelevant backlinking to get traffic. Such links are considered useless by Google. Instead of helping gain some traction, it may hamper website ranking by following such practices.
4. Three essential principles of High-quality backlink
Natural High-Quality backlinks are the ones that occur spontaneously and completely based on the quality of the content on your website/ blog. If someone is writing about a similar topic or selling something like the content you have published on your blog post and find your content mind-blowing, they will link to your blog. Such links are entirely based on your content's quality and impressiveness in which the other party approach you and link to your website. Natural link creation is a challenging task and needs a lot of originality and skills. However, if you manage to get those, you have genuinely aced content creation and SEO. Google loves natural backlinks, and you will see your site soaring on Google Search results if you manage to get some good natural backlinks.
Reputable backlinks are the ones which come from reliable and high standard websites and directories which the internet users love to read. The credibility of the content on such websites is high, and these often rank higher on the various search engines. Reputable sites are the ones that belong to renowned brands or institutions which are dedicated to service or product for which you are seeking the backlinks. Consider having a backlink to your blog about "Best SEO Techniques" from a website like SEMrush and having a backlink to your article on restoring natural water resources from a National Geographic activist or a celebrity who works for the cause. Thus, reputable, high-quality backlinks can be considered the ones which have a high position on the internet and search engines. The websites with high volume and engagement can give you the most reputable backlinks to do wonders for your website ranking.
Relevant Links are of utmost importance as these are the ones that would get the most relevant traffic to your website or webpage. When we talk about generating real business value from the websites or e-portals, the relevant backlinks is a must.
You would generate value by selling off services and products to the users who want to buy them. So, relevant backlinks come from the websites and blogs meant for people looking for service that you are offering.
So, a blog on "Buying the right dress for the wedding" would bring the most relevant traffic to a website selling wedding dresses. The users who are looking for a wedding dress would be the one reading such blogs or articles.
When you create high-quality backlinks on such blogs that have a good number of views or ranks higher, your website's traffic inflow would also be increased. To top this, the traffic generated in such manner would be extremely relevant, and the right leads to buy your product.
5. Difference Between Natural and Reputable Backlink
As we discussed above, reputable high-quality backlinks come from a high ranking and much looked into websites or blogs. The potential value of such blogs and websites is high, and thus you get a lot of traction from such websites as these websites have high volume traffic.
However, how much you can profit from such links depends on your website and service quality. Moreover, you can get reputable backlinks through various methods like an affiliate program, buying links, or guest posting. But natural backlinking would happen when other websites' creators or content creators find the content on your blog or website relevant and valuable for their audiences. So, for reputable backlinking, you must find useful quality websites and blogs which are suitable for your website exposure; however, for natural backlinking, you need to make sure that the content on your website is informative, unique, and valuable.
6. Difference between Reputable and Relevant Backlinks
Reputable backlinks are from high volume and highly revered websites and blogs that hold a high position in the niche. However, Relevant links are from the websites and sources which are similar to your content or service you are offering.
E.g., Coursera blogs may be a highly reputable website from which you can get excellent backlinks, but these are not relevant to your website on which you sell "Wedding Dresses."
If you can get reputable and relevant high-quality backlinks, you can increase the traction and search engine ranking to a massive extent.
7. Role of .gov and .edu in High-quality backlinks
The .edu and .gov domains are considered highly reliable and indeed are a top-level domain. The search engine thinks these domains extremely safe, and thus the high-quality backlinks from such websites make a great deal of difference to the SEO ranking. The .gov and .edu links have the right mix of age, domain authority, and compliance with safety measures, ensuring that the links are safe and of high quality. However, now many people spam these pages with comments and links, and thus Google may not consider every backlink a good one.
The government and the educational institutes always publish the most reliable, useful, and verified information on their websites and online publications. The information on these websites is referred to by all the readers and content creators; thus, these websites' traction is high, and the credibility is also very high.
Google loves content which is accurate, reliable, and backed by authorities. Such websites always rank higher, and backlinks are also highly valued by Google.
The right approach to building highly relevant backlinks from government and educational domain websites is to provide an in-depth and unique extension to the content published on these sites. Write content that would be useful for students of the university, and you may also receive natural backlinking requests.
Conclusion
To sum up, backlinking can be extremely helpful in your SEO initiatives and make your website rank higher on the search engine results if done correctly. You must invest your time and effort in high-quality websites and strive to get organic and natural high-quality backlinks. Avoiding bad backlinking practices, and robustly choosing your backlinks can be a game-changer.