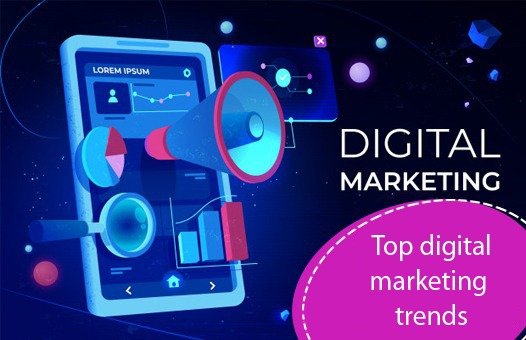 Marketing has evolved fast since the invention of the internet. Digital Marketing is a term that covers a vast arena. Right from search engine optimization to social media advertising. Effective marketing is one which trades emotions before trading services.
Do you know how Google increased its database? Just by adding one simple feature of predicting the search query. Same goes with Flipkart. It simply made the Cash on Delivery (COD) available on the products which other e-commerce companies were not providing.
These simple features made a huge difference in delivering significant business results. A random viewer must like you and trust you before converting into a customer. And marketing teams are expected to accomplish such results within a short span of time.
Digital marketing experts are thus known to be innovating their campaigns, taking into consideration human psychology. These days, people have a lot many options to choose from. Hence, digital marketers are trying to be more personalized and are constantly customizing their strategies.
By conducting market research and gauging the intelligence of the market, few improvisations are already taking place. Such tweaking of the approach is indeed a necessity for any business to sustain in the market.
Companies which are doing well in the market, are quick to leverage technologies that are absolute game-changers.
Here are eight proven digital marketing trends that will enhance your business in 2020.
Marketing Automation
The success of any business today is largely determined by how it engages with its customers. When there is only a handful of them, you can manage easily. But certainly, you don't wish to restrict the number of your clients to only a handful.
Marketing Automation tools reduce the manual effort and also maintain the history of all marketing campaigns in an organized way.
Few Artificial Intelligence (AI) based digital marketing automation tools make businesses rely on them for extracting relevant data. This data helps marketers understand and analyze metrics about genuine reach.
Today, digital marketing automation is a big business and it helps marketers not only to scale up the reach but also to optimize their marketing efforts using relevant tools.
AI and ML
Most of the work that is too repetitive for human brains to process is now passed on to Artificial Intelligence. Those who have not yet started leveraging AI and Machine learning (ML) in their digital marketing strategies are already facing a great business threat.
Artificial Intelligence and Machine learning are mostly used to gather customer behavior & preferences. Moreover, AI is taking over a lot of tasks from digital marketing experts. Today, AI-based tools are used to schedule social media posts, and also to figure out what content should be posted on which platform and when.
Other potential applications of AI in digital marketing include identifying trends, retargeting, and performing competitor research.
AI has not only turned out to be a boon for social media platforms, but it is also playing a vital role in tracking and classifying your audience's preferences.
Moreover, AI and ML also determine the right prospects for you, depending on user search sequence and history. Thus the right audience gets exposed to you based on the content they are looking for.
Talking about AI-generated content, back in 2016, Gartner had predicted that by 2018 – 20% of the content would be created by machines.
If you are missing out on AI and ML based toolkits while marketing your brand digitally, you are definitely missing on huge business opportunities.
Chatbots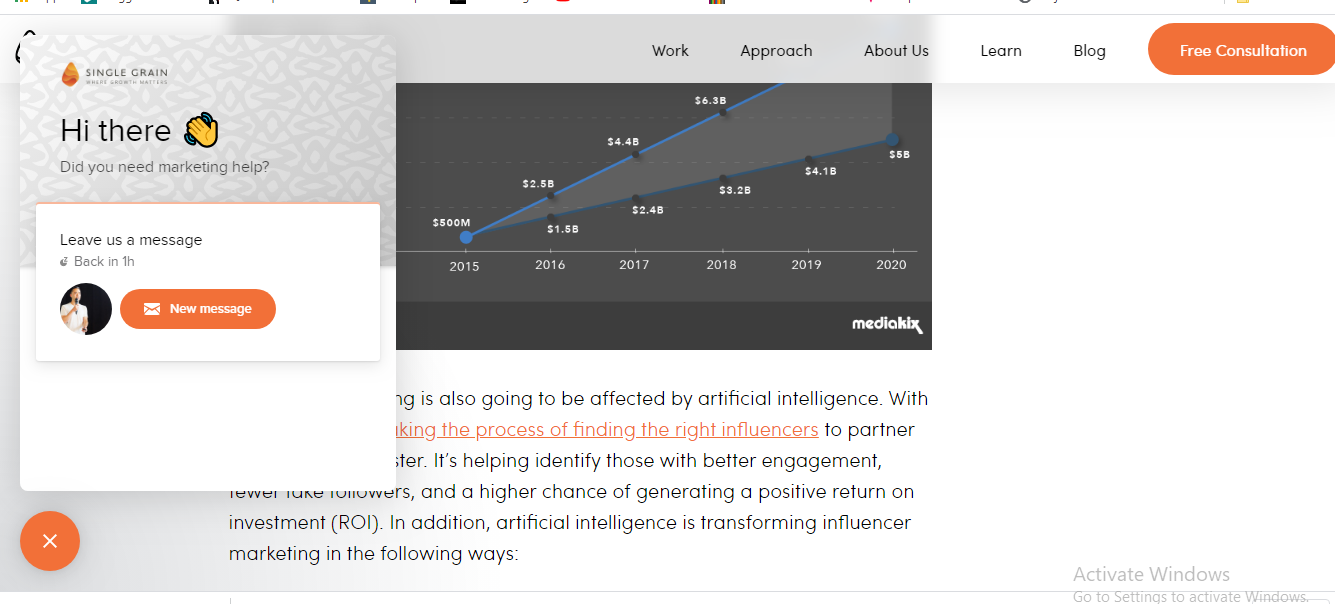 Have you ever been to an unfamiliar mall in a new city?
How will you feel if you are all alone over there?
Well, that's precisely how a few of your customers may feel while visiting your website.
So, chatbots will certainly make them feel like they have someone to turn to. They will guide the visitors through and will assist them if they are stuck somewhere. Chatbots are instrumental in making the visitors trust your brand and also help them save the efforts they would need to put to reach you via call or email.
Several third-party conversational AI platforms can greet your visitors and lead them further to make a purchase after answering their queries.
A chatbot can answer a visitor's query instantly and is a low cost option compared to a customer support resource. It is estimated that 85% of consumer interactions will be handled through chatbots by 2020.
One such popular AI-based Messenger marketing tool is MobileMonkey which entrepreneurs and small businesses are leveraging to connect with customers on Facebook.
Big Data
Big Data analysis such as predictive analytics usually requires larger budgets, so it is used mainly by bigger organizations.
However, the use of market and customer insights extracted from big data by the Martech tools wheel is open to all businesses.
Almost 50% of businesses claim that big data and analytics have transformed their business practices positively in their sales and marketing functions.
Considering big data reports before implementing digital marketing techniques, will certainly provide concrete direction to any firm's marketing efforts.
Video Marketing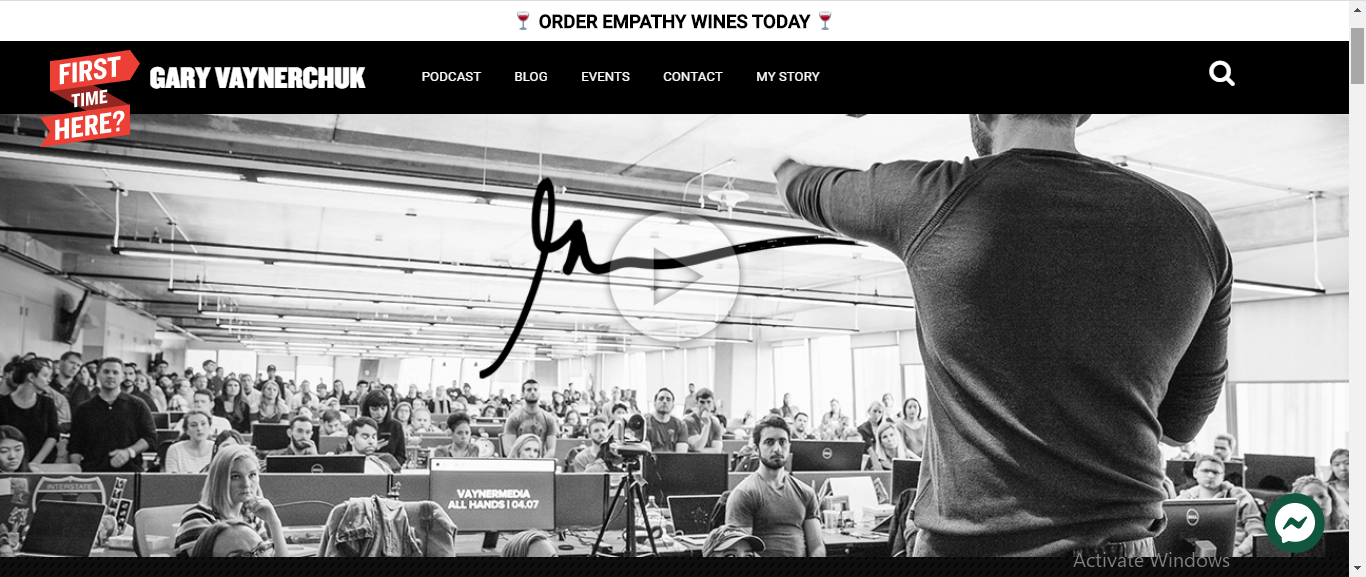 Do you know what made Gary Vaynerchuk and his company this big?
Video Content.
There were other trending digital marketing techniques too. But most of Gary's content is Video Content. Same goes for Grant Cardone, Dan Lok, and many other successful entrepreneurs.
They built their visibility on all major social media platforms and forums and grabbed the attention everywhere. Because visual content gets more engagement, all successful entrepreneurs today started their video channels at least three to five years back. They were quick to recognize and leverage the potential of video content early on.
If you are new in the market, it is advisable to start your video tutorials in the domain in which you operate. Providing immense value, at the initial stage, will help your business grow and sustain longer.
Make your video content informational and educational, and let your visitors engage with you. As a first step, your objective should be to make the audience like you for your content and the value you add.  Only then will they trust you and are more likely to convert into your customers.
Any other content besides video, or visual content, cannot hold the visitors' attention for long. Video marketing is proven to bring 66% more qualified leads per year.
Personalization
All the generic statements are overlooked. And same is the case with generic marketing.
These days, personalization has made a huge difference in lead generation.
One to one approach, personalized messages, and emails, personalized products, and services, are all trending since late 2017.  A survey by Epsilon indicates that 80% of consumers are more likely to do business with a brand offering personalized experiences.
Personalization is no new trend in marketing. But as marketing trends are evolving, so are personalization strategies. There are so many products launching with Do It Yourself (DIY) enabled feature in them. They all are an example of personalization in Digital Marketing.
Have you noticed, even in between your favorite series some ads don't disturb you? They are simply what you are looking for. And at times, you also go and visit the ad page. This is the power of personalized advertisement. They don't spam or irritate you. They appear like guiding you to the right product.
This strategy is used by digital marketers in Pay Per Click (PPC) campaigns, and they are in agreement that web personalization plays a vital role. PPC marketers claim that 64.6% of clicks are organic when keywords using in ad campaigns are of using high intent.
Futuristic SEO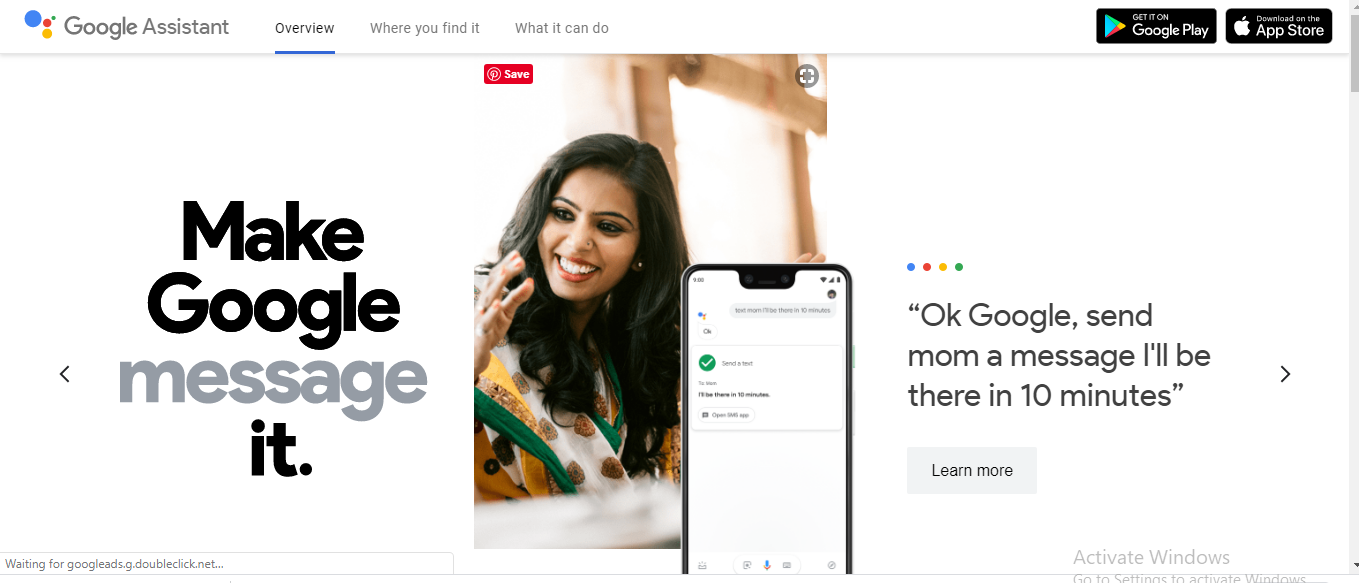 Future of SEO lies in media search and media creation. People are always looking for something innovative. Hence, the search queries are getting modified.
The scope of Google lens has increased beyond text search. The AI-based tools such as, Alexa, Google Assistant, Siri, MI assistant, and Cortana helps in predicting future search queries. People will no longer type their queries. They will search with audio or images. And thus, digital marketing trends are inclined towards ranking the site on audio search as well.
Influencer Marketing
Professionals and businesses are leveraging influencers on Instagram and tik-tok to promote their products and services.
Influencers are people who have a huge number of followers and command their trust. An endorsement of a product or service by such influencers results in their followers converting into paid customers. This strategy is working amazingly well these days.
Google Lens
Have you seen the new feature that Google has to offer?
It is known as Google Lens. It is a very unique search engine by Google which identifies objects through the gallery or camera app.
You can perform various things on it like:
Click pictures and find similar products and information related to it.
Get a summary of books and also view reviews.
Add events through the calendar and many more.
Do you know " Google Lens races to 50 million installs in just 16 months"?
Voice Search
Did you know these voice search statistics
Voice search is one Digital Marketing trend which you definately should not miss. Voice searches are being used widely all overall and will continue to grow.
Businesses should try to make voice search a part of their business and use them as a way to interact with their audience.
Social Media Stories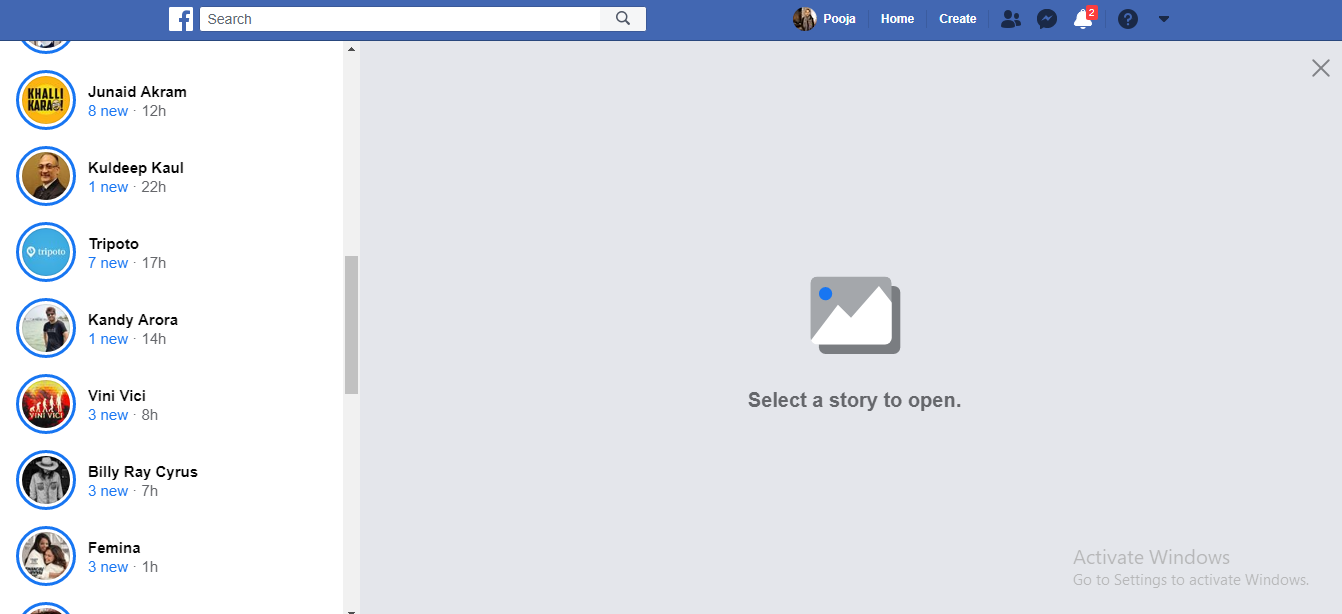 Social Media Stories have seen a rapid increase and now many social media platforms have adopted the concept of social media stories.
Snapchat was the first to come up with this concept.
Instagram and Facebook and now also Youtube has caught up with this.
They are good to use as they generally appear on the top on any social media platform and are easy to view.
Social media stories create a little excitement in the viewers and also they fade with time so people are curious to see them. They fear missing out on these stories which called FOMO.
Social media stories provide a lot of engagement and user interaction.
You can experiment with different types of social media stories such as put up polls, ask questions, put up links and locations etc.
Social media stories are the best place to be creative and know more about your audience.
SEO A/B Split Testing
A/B testing is about making 2 versions of the same content in different ways. It helps to analyse which piece works better with the audience and saves a lot of time.
Using this, you can create effective marketing campaigns and get better ROI.
Some tools which you can use for A/B Testing are:
1.Unbounce
2.VWO
4.Google Analytics Experiments
5.A/Bingo
Interactive Content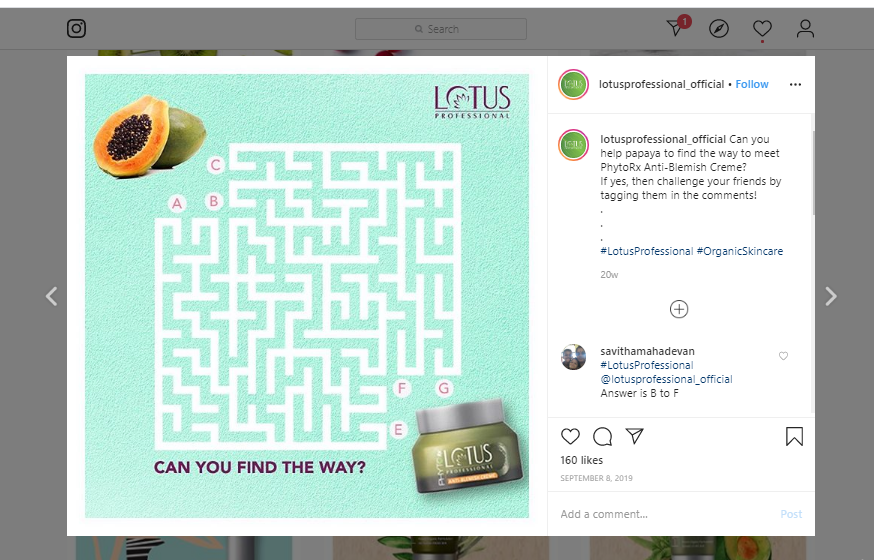 Interactive content is where people can interact with the content like quizzes, questions, videos etc.
This creates a relationship between a brand and its audience. In 2020, you will get to see more interactive content rather than traditional infographics.
When there is a conversation between the brand and the audience, the people are more likely to remember the brand.
User-generated content (UGC)
Facebook is one platform which is very famous for UGC and Instagram is also on the list now.
UGC can be in any format, be it reviews, comments, tagging or any content that the user generates for your brand.
For example:
You are a clothing brand and you can ask people to tag you whenever they buy anything and in return, you can reward them or feature them.
When people see content generated by the user, it increases trust among the people and will also help to gain more followers on social media.
Final Take Away
Digital Marketing trends will keep on undergoing innovation as new technologies emerge. In digital marketing, the market loses interest and engagement if the same approach is used a long duration.
The trends and tools mentioned in the blog will certainly be of great help to any business if adopted at the earliest.
Algorithms change, people's interests change, and so the trend has got to change before them. Being adaptive to new changes and challenges is an evergreen digital marketing trend.
If you are looking for advice and guidance on how to leverage these top digital marketing trends in your marketing strategy, our experts can help you. Do leave us a message on the contact page and we'll get back to you as soon as we can.