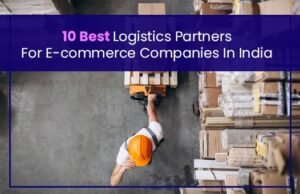 No e-commerce brand is complete without a logistics partner. Both first-mile (merchant to e-commerce warehouse) and last-mile (e-commerce warehouse to customer) logistics are integral to e-commerce companies in the country and ensure products are safely packed and delivered to the right destinations
A buyer's work is done once an order is placed online. It is the job of the business to coordinate with logistics providers and get the product delivered. The sheer number of steps involved between placing an order and successfully delivering it is mind-staggering.
Logistics companies in India work really hard 24X7 on all days of the year to ensure your customers receive their orders on time.
Did you know that the logistics market was valued at $215 billion in 2020? It is set to grow at an estimated CAGR (Compound Annual Growth Rate) of 6% in the next 5 years.
The first impression a customer has about an e-commerce website, even before the person sees the product purchased is how effective, how quick, and how hassle-free the delivery process was.
If an order was delayed or delivered wrong, then customers, unfortunately, don't even give the businesses a second chance! If a customer is not able to track an order, you will have to deal with customer calls and complaints multiple times a day. If a product's shipping cost is high, customers move away looking for other brands.
If you are in the business of selling products to your customers, then spend a lot of time identifying the logistics provider who will offer your buyers the best customer service.
We are here to make things easy for you. Here is a list of the best logistics companies in India in no particular order. These companies have made a mark for themselves in the industry with exceptional customer support, quick deliveries, and top-notch technologies.
What makes a top logistics company?
Before you look at the companies that made to our list, here are features that make a logistics company stand out in a tremendously large market.
Technology – This is vital for a good logistics company. From the minute orders are picked up from the merchant or the e-commerce seller, tracking details have to be updated online. Every step of the product needs to be tracked and updated. Order management is a huge part of logistics companies and these businesses are taking it seriously. Live-tracking also helps prevent tampering of parcels.
Human resource – In simple terms, when a logistics provider has a lot of delivery personnel working in the field, products get delivered faster.
Modes of transportation – Companies that utilize air, rail, road, and waterways to transport and deliver goods fare better and handle deliveries with ease. Natural and manmade calamities that disrupt a specific mode of transportation will not cause delays in deliveries with these brands.
Flexibility in delivery – Can the logistics provider handle fragile or dangerous goods? Can the company ship heavy-weight objects? Can the company deliver products within a day? Flexibility is an important feature in logistics companies.
Best logistics companies for 2021
India Post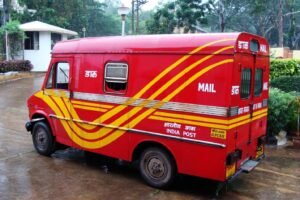 If experience is a feature you are looking for, how about an Indian logistics company with 166 years of experience? India Post is the Government-operated postal system in the country that delivers posts and parcels to most parts of the world. The postal system was established in 1854 and is running successfully to date.
With a sudden surge in e-commerce businesses in India, a lot of these companies have a tie-up with India Post for e-commerce deliveries. Between the years 2015-2016, the revenue from e-commerce deliveries for India Post was close to ₹15 billion. Here are some of the features of the India Post Business Parcel delivery system for e-commerce companies.
Online tracking of consignments
Reverse pickup facilities for returns and exchanges
Cash on Delivery availability
Discount rates for high volume deliveries
FedEx
FedEx is an American delivery service provider that was established in the year 1971 and is best known for its air-based delivery service. FedEx delivers all over India and to 220 countries globally. This global brand delivers 3.6 million shipments every day.
Top features of FedEx:
FedEx Priority Overnight shipping for select cities
Cash on Delivery available
Ability to ship batteries, ancillary goods, and products that require special packaging and handling
Expert in delivering heavyweight items
Reverse pick from across the world
'Hold at Location' available (product will be retained at FedEx warehouse and can be collected by recipients
DHL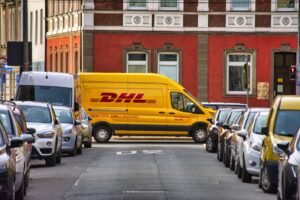 DHL is another international delivery partner and is undoubtedly one of the top logistics companies in India. The brand is around 52 years old and is based out of California, USA. DHL offers exclusive deals for e-commerce businesses that have to ship large volumes every day.
You can choose between air freight, ocean freight, road freight, and rail freight. For e-commerce businesses without warehouses, the brand offers warehousing solutions too. This brand connects 220 countries and shipping is quick and hassle-free. Below are some of the features offered by DHL.
Cash on Delivery
Return Pickups
Customs, insurance, and security processes for international shipments
Shipping dashboard for businesses
4. DTDC
DTDC (Desk To Desk Courier and Cargo) is one of the earliest delivery brands in India that has made its presence in the nook and corner of the country. Established in 1990 and headquartered in Bangalore, the brand delivers to 10,500+ pin codes and manages 12 million shipments every month. Apart from delivering all over the country, the brand also serves 240 international locations. DTDC offers the below features to e-commerce customers.
State-of-art infrastructure and technology to handle small and large clients
E-notify solutions
Corporate tracking solutions for customers with bulk orders
Cash on Delivery option
Return pickup
Delhivery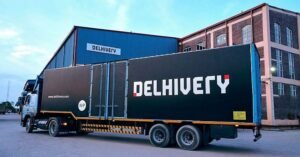 This is India's own brand, established in Delhi in 2011. The brand started its service in 2 cities and with just 5 customers. It has grown into a full-fledged logistics company in India serving 2300+ cities in the country. You can expect all kinds of premier logistics services from the brand including:
Same day delivery
On-demand delivery
Oversize order delivery
Cash on Delivery
Reverse pick up
Hazardous goods delivery
This brand offers real-time monitoring of orders for both businesses and customers.
Shadowfax
Shadowfax is one of India's leading logistics partners that deliver to 500+ cities and more than 7000+ pin codes. This brand offers competitive prices for small business and large e-commerce companies and is the winner of the 2019 Disruptive Startup Logistics of the year award. Shadowfax offers integrated 3rd party logistics services for e-commerce brands. The brand offers delivery services for retail chains, local stores, and small businesses. Shadowfax also offers trucks on rent for MSMEs.
Blue Dart Express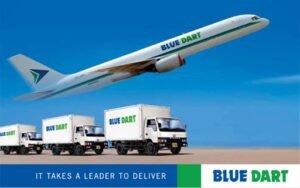 Blue Dart Express is one of India's premier logistics companies that is headquartered in Mumbai. The brand was established in the year 1983 and one of the largest logistics networks in the country. The brand is listed as one of Fortune 500's India's largest corporations. Blue Dart offers business integration solutions for e-commerce companies around the country.
The ShopTrack feature of the brand enhances e-commerce solutions and can be customized based on the business requirements.
The PackTrack integration feature is perfect for all B2C, B2B, and C2C needs. Blue Dart offers:
Live tracking of parcels
Integrated dashboards for businesses
Cash on Delivery options
Return pickups
Sending SMS and email tracking updates
Aramex
Aramex is a multinational courier and delivery service provider that is based out of Dubai. This is the first Arab company to be listed on the NASDAQ exchange. Founded in the year 1982, the brand has grown by leaps and bounds and is one of the preferred logistics companies in India that delivers quickly and with precision.  Aramex offers the below facilities to businesses.
Warehousing for MSMEs and smaller enterprises
Facility management services for brands with their own warehouses
Drop and ship facilities
Online tracking of orders
Flexible prices for larger volumes
The Professional Couriers (TPC)

The Professional Couriers was established in the year 1987 and has been a preferred choice of courier service for Indians for about 35 years now. The brand has 70,000+ delivery points across India and has the ability to handle large shipments easily. Air cargo and surface cargo facilities are the brand's strengths. Here are the features of TPC.
One-stop logistics solutions (warehousing, packaging, dispatching of goods)
Priority 24 hours delivery
Cash on Delivery option
International delivery
Special messenger delivery for sensitive/confidential documents
Holiday delivery services
ShipRocket
ShipRocket is slightly different from regular logistics brands in the way that it brings together 17+ courier partners in its platform. This company delivers to 27000+ pin codes in the country and offers automatic tracking facilities too. You can choose between courier brands like FedEx, BlueDart, Ecom Express, DHL, and Delhivery from the portal. ShipRocket is based out of New Delhi and offers the following services.
Cash on Delivery
Reverse pickup
Express delivery
Easy return management
Try and buy facility (when certain logistics partners)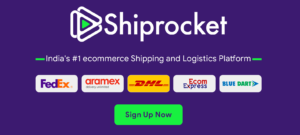 Read Also: 13 Features Every E-commerce Website Should Have
Final Thoughts
As an e-commerce company, you should think about your last-mile logistics sincerely if you want to enter the hearts of customers. After Amazon marketing entered the Indian market, next-day delivery (Prime delivery) has become very popular. For Prime members, the next-day delivery is also free, which is such a hit with buyers.
It has become common for customers to set this as a benchmark. If your delivery dates are far away, chances are the customers start looking for other brands that offer quick delivery options. When you quote really high shipping prices, it puts off people from buying too.
Did you know that up to 63% of customers abandon their online carts because of high shipping costs and tax rates?
The only way you can bring down shipping costs for customers and hasten delivery times is by working with the right logistics companies in India. Check this list out and pick up a logistics provider who will satisfy your needs. All such brands are open for negotiations when it comes to business deals. Set up meetings, explain your needs, and find the best possible prices that work for you and your brand.