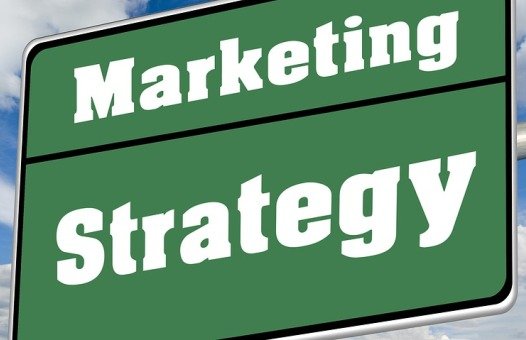 What comes to your mind when you think of Pizza or a soft drink?
Dominos and Coke, right?
Do you wonder why?
Well, that's because of 'Branding'.
Branding is essential in this digital era. It's like that strong pillar of a building that keeps it from falling.
89% of B2B marketers consider brand awareness as the most important goal, and about 91% of them promote their brand using content marketing methods.
Branding is not just about having a logo and a good-looking website for your company; it's something more than that.
Human psychology is the foundation of brand building, and if you understand consumer behaviour, then branding is half done.
In this article, you'll learn how you can build a strong brand using Social Media. But before that let's understand: What is Branding and Why is it important for any business?
Having a name, logo, and design, differentiates one company from the other but that's not branding, it's the basics to get started with.
Branding, in a real sense, is about making a memorable impression on consumers and representing what your business is all about. It's a recursive process that requires time and effort.
So, what's the importance of branding?
Why should you consider making it a part of your marketing strategy?
Imagine, you have opened an offline store that sells handcrafted products.
You have an active website, social media pages, contact number, and everything else that is required.
But you don't get enough leads.
Now, when you set up a branding strategy for the same product and go all out and promote it on all social media platforms, the chances of getting more leads increases.
Not just that, branding your company or business effectively also makes it memorable, increases visibility and consumers are more likely to buy from you when compared to your competitors.
In a survey conducted by Nielsen, 60% of shoppers said they purchase products from the brands that they know, and 21% said the reason for buying a specific product is that they liked the brand.
How An Effective Social Media Strategy Can Enhance Your Branding
Social media is the place where all your existing and desired customers hang out. In such a case, it's highly essential for you to get started with Branding on platforms like LinkedIn, Facebook, Twitter, Instagram, YouTube, Pinterest, etc.
There are about 3.5 billion active Social Media users globally; you can't risk not using these platforms.
To help you get started with branding, we have come up with an easy guide, after thorough research.
Decide Your Target Audience
First things first, know your audience. This is a crucial step, and it requires a lot of market research and social listening.
While it's an important step, it's often neglected, and that's the reason why most of the businesses fail to establish their brand.
About 48% of consumers believe that brands can help them by providing them better products and services based on their needs.
Think of your business; if it's about photography, then your target audience is more likely to be found on platforms like Pinterest and Instagram.
Similarly, if it's a B2B product, then you may consider working on your LinkedIn and Twitter handles.
So, the reason why it's necessary to decide your target audience at first is that they should be able to resonate with your brand. By defining your audience, you can cut out on other social media channels and focus on the ones that are aligned with your business goals.
Choose The Right Social Media Platform
Once you've figured out your audience, it's time to pick the best social media platform for your business.
It's a time-consuming process to work on all social media channels, given that there are so many of them.
You might as well need a person to handle your social media. Now, that will surely burn a hole in your pocket.
So, to save yourself from this, all you need to do is, pick just one or two platforms catering to the needs of your audience as well as yours.
This will help you stay focused and reach out to the right audience.
That's not it!
Next, you need to develop a strategy to make your online presence effective.
For instance, if you've decided to work on Instagram, then your next steps would be, finding the right hashtags and appropriate images for your posts.
Define your unique factor
Everyone is online, working hard to build their brand. It's quite challenging to add up to that noise and shout out to people to look at your brand instead.
Well, you can do so by giving a reason to consider your brand by showing them how you are different from your competitors.
Your value, your qualities, and your benefits are the only things that can differentiate you from others.
What is the core value of your business?
How is it helping others solve their problem?
What is one thing that is unique about your brand?
If you have the answer to these questions, then you have your unique factor already.
Build a Brand Voice
Your social media content is nothing but your brand voice. The kind of posts that you share reflects your brand's personality. So, it's essential to develop your social media voice.
But how do you do that?
Showcase your company culture across different online platforms. If your company is innovative, then be creative with your social media posts or share innovative content. Whereas, if your company falls under the entertainment category, then it's not right to share innovative posts, you would instead share entertaining posts and videos.
You choose how you want to be perceived by your target audience. So, build your brand voice.
Be Authentic
In a bid to outrank their competitor, brands and businesses end up playing with their customer's feelings by making false promises.
According to a survey by Sproutsocial, the number one thing that a consumer wants from a brand is honesty.
Refrain yourself from excess self-promotion because according to Buzzstream, 45% of consumers are more likely to unfollow a brand on social media in such case.
So, make sure you're honest to your customers.
Post content consistently
"Consistent action creates consistent results," says Christine Kane.
People have limited attention span; they switch between different apps and platforms multiple times in a day.
If you want your brand name to be fixed into the minds of people, you'll have to be consistent with your posts.
It's important to show up every day on Social Media. Otherwise, people will forget you.
To get your brand noticed, a minimum of 5 impressions is necessary.
Besides being consistent with your posts, it's also necessary to be compatible with your topic.
So, instead of posting about a thousand different things that'll only confuse your audience, it's better to decide what kind of topics are best suitable for your business and share content about them regularly.
Provide value to the audience
What makes someone hit the follow button?
The answer is, Value
People tend to follow you only when you provide value to them by either sharing something valuable, exciting and thought-provoking, or solving their problem.
According to a Harvard Business Review, 64% of consumers said the primary reason they have a relationship with the brand is because of their shared values.
Building a brand is not as easy as it seems to be; it requires you to come up with your own branding strategies that add value to the customers.
For that, you need to take all the above steps seriously.
Conclusion
Building a strong brand through social media is not as hard as reaching out to people in-person and advertising your product. So, think about it. You have an excellent opportunity to increase your brand awareness by leveraging the power of social media.
Your social media presence is what your brand is all about. So, make sure it sends out the right message.
Now, that you know how to build a brand, get started with it and do share your experience with us.
If you'd like to discuss how we can help your business or brand, please drop us an email or leave your contact details and we will be happy to schedule a free consultation with one of our Branding expert.