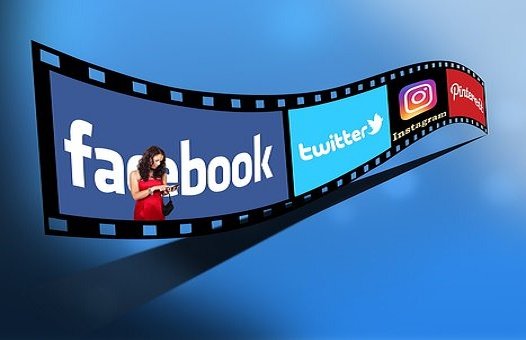 What is Video Marketing? | Benefits, Types and Best Practices for a Successful Video Marketing Strategy
You must have noticed that off-late 'video' is taking over all the written content. The possible reason could be that one minute of engaging video is worth 1.8 million words. Hence, the paradigm shift from "Content is the king" to "Video is the master"!
In recent times, video content has been absolutely ruling over social media. As per a Facebook prediction, in five years, Facebook will be all video replacing written content.
Especially if 'branding' is one of the key marketing objectives of any company, then it's digital marketing strategy is incomplete without 'video marketing.'
Following stats indicates the importance and relevance of video marketing in 2019:
By 2020, 82% of all consumer web traffic will be video, and there will be almost a million minutes of video per second crossing the internet, according to Cisco.
Consumption of mobile video grows by 100% every year, according to YouTube.
Conversion rates can increase by 80% by including videos in landing pages.
Product videos help 90% of customers to make buying decisions, and 64% are more likely to buy the product after watching a product video.
Currently, video content is being used by 87% of online marketers in their digital marketing strategies.
Of all ad spending online, more than 35% is now accounting to Video Ads.
Over 500 million hours of video content is viewed on YouTube every day. 
Key takeaway: These video marketing statistics show the current and future significance of marketing through video for your business. So, it is time to start incorporating video content in your marketing strategy so you can keep up to date.
Video Marketing | Definition
The definition of video marketing is very straightforward – promoting a brand, product or service through 'video' content.
Additionally, it can serve to promote live-stream events, customer testimonials, how-to tutorials, explainer & entertaining (viral) videos, and the list goes on. A strong video marketing campaign mainly incorporates a mix of all these.
Scope of video marketing is vast, ranging from incorporating sponsored videos in social media feeds to adding videos in email newsletter as well as to embed engaging videos within landing pages or blog posts. This is all video marketing!
Benefits of Video Marketing
Video marketers achieve a 54% increase in brand awareness and get 66% more qualified leads per year. This clearly indicates that video marketing is worth the investment.
Some additional benefits of video marketing are as below:
Better connect with your audience – Video helps you to make a good rapport with your audience and build trust, which in turn helps in growing brand awareness and recognition. The idea should be to ensure your brand is associated with positive experiences so that consumers think of your company as a solution to their problem.
Better Conversion Rates – 74% of people who watched any product or service explainer video subsequently ended up buying it, according to Wyzowl. Further, according to Google, YouTube ads are generating conversions up to 150% YoY. With such success rates, you should consider running some YouTube ads for your offering. Explainer videos provide value to both existing and potential customers as you can explain a lot about a product or service such as its features, how it can be used, or even how to get in touch with your company for same.
Boost Information Retention – If you just hear something, then after three days, you are more likely to retain 10% of that information. However, if you add a visual to what you are hearing, then you may remember almost 65% of that information even after three days as it's rightly said that vision trumps all other senses.
Better ROI – Previously shooting videos and then editing & producing them was an expensive and time-consuming activity, but it's now much more straightforward and easier than ever before. In fact, 51% of marketing professionals consider video content as the best method worldwide in terms of ROI. Further, the conversion from video content tends to make a beeline on YouTube. However, other social media platforms such as Facebook, Instagram, and Twitter are also great places for video content.
Best SEO Tool – Video can serve as a useful SEO tool by increasing your search engine ranking, CTR (click through rate), and conversions. It can further help in boosting likes, building backlinks, and driving traffic to your site. That's because search engines love videos. One can reach the intended target audience by using properly tagged videos on YouTube, which is owned by the largest search engine – Google. According to a study by Stone Temple, the top 10 results on Google search result page includes YouTube videos.
Boost Engagement – The way a product review or customer testimonial can help build trust in your product, brand or company; they can also increase engagement. When posts on Facebook include videos, it results in better organic engagement. Similarly, the word 'video' in an email's subject line can increase the open email rates by 19%. If people respond to your videos by way of liking, sharing or commenting, that's a sign that you are on the right track.
Types of Video Marketing
Company Profile or Brand Videos – A company profile or brand video should provide a high-level overview of your products/services. Such videos are usually created as part of a more extensive advertising campaign, highlighting the company mission and vision to increase brand awareness and attract your target audience. It should also showcase to your potential customers and existing clients what your company is all about, and how you go above and beyond to do an excellent job. Further, such company profile or brand videos should be on the homepage of your site and shared on social media platforms.
Explainer Videos – This type of video is generally used by businesses to tell their brands' story prominently through a short-animated video. Such videos help the audience to understand better how a company's products and services can solve their problem. Explainer videos can increase retention rates by binding both the audio and visual senses together.
 How-To Videos – 93% of people go to YouTube to learn 'how-to' do something, according to Google. According to a study, 86% of viewers on YouTube turn to the platform to learn something new. These how-to or instructional videos can be used to make your audience learn something new or educate them on your industry, business and solutions. Through such videos, you can interact with your audience by requesting feedback and suggestions for future topics. Sales and service teams can use these videos to illustrate a real solution to a problem and eventually it may help increase conversions.
Demo or Product Videos – Such videos showcase how your products work and their tangible benefits. As a thumb rule, a product video should encompass elements such as an engaging dialogue, narration, relatability, and keeping the viewer's attention. You can take your viewers on a tour of your product or service showcasing how it can be used.
Animated Videos – If one needs to convey a complicated or lengthy message quickly, then animated videos is the best option. Such videos are a great visual way to explain the process of how a product works or demonstrate the series of events for service to occur. Additionally, animated videos can lead to an increase in engagement, traffic, and brand recognition. Hence, such videos are easy to share on social media platforms. Combining elements such as images, music, logos, animation, graphics, etc., you can create content which is visual, short, engaging, and delivers the desired message. Animated videos can bring concepts to life and perform well on relevant blog posts, website pages, or social media channels.
 Customer Testimonial Videos – The purpose of testimonials is to tell your prospects that your product can solve their specific problem by sharing a positive experience of an existing client. You can have on-camera interviews with real, current clients sharing their experience with your company. Such videos convey to your potential clients that your company is professional, reliable, and trustworthy.
Studies show that users spend a significant amount of time watching review videos that share people's personal and unique experiences with a brand or products or services.
Testimonial videos help to build trust with your target audience and boost engagement through shares, likes, and comments on every possible channel including website, social media, review pages, YouTube, email newsletter, etc.
 Steps & Best Practices to create a Successful Video Marketing Strategy in 2019
Nowadays, shooting a quick live session for social media is much more comfortable than ever. With tools like Animoto and WeVideo, the creation of high-quality video content requires only a few minutes.
Before we talk about the best practices for video marketing, let's dive into the steps one needs to take to create a successful strategy for video marketing.
Step#1 Identify the goal of your video content
The first and foremost step in building a successful video marketing strategy is to identify your target. Is your video content for branding, to promote a product/service, for lead generation or to announce some important news? Once the goal is defined, then you can choose the content that will be most effective to communicate the message across to your target audience.
Step#2 Identify your target audience
The next step towards a strong foundation of video marketing strategy is to figure out the right audience for your message. If you spend time initially to define your ideal customers and learn about their behaviour, then it will save you time & effort later. Look at your competition and find out whether they have a loyal following. If yes, then how can you establish yourself when communicating with the same pool of audience?
Once you have refined your target audience, figure out where they spend most of their time online so that you run your video content there. For example, if your audience is on YouTube, which is a highly visual platform, then you need to analyze which style of videos works best. In case your audience is on Facebook, then you can use helpful features and creative freedom in your video content.
Step#3 Create your Brand language
Now that you know your goals, target audience, and where to find them; it's time to create your brand language. No two companies are the same, so you need to set a tone and style of your brand communication to create a unique value proposition (UVP). It is essential to outline a marketing plan to set yourself apart from everyone else while still holding on to your brand identity and values.
Step#4 Create an engaging content & caption for social media
You must have thought this would be the first step, but a lot goes into planning & research before you get to this point. At this stage, one must look to create good quality and engaging video content. Depending on the goals identified in the first step, one can make different types of video content, as discussed earlier. No matter how engaging your video is, a caption on it can break or make a post on social media. Choose a descriptive title for your video posting on Facebook to make it easily searchable as the platform recommends.
Some of the best practices for successful marketing with video content are listed below:
Keep your storyline exciting and compelling in your video.
Get to the point within the first 5-10 seconds by covering the purpose of the video. Else your video is worth nothing.
Include a call to action, just like any other content marketing strategy; video is no different.
Optimize your video content by including well-crafted video caption and description. As Google doesn't understand the visuals, so adding description helps it to understand what your video content is all about and eventually helps in ranking better.
Last but not least- share your video content everywhere.
Step#5 Create a plan
The next step is to create a calendar by breaking down your month into various categories. For the execution of the plan, you may go for one branding video every week, a teaser video for specific sales or promotions, one funny video a week from an engagement perspective.
You can include specifics in your plan about what your content will achieve:
How and where will the content be delivered and repurposed?
How does the content appeal to the target audience & what gaps does this content fill?
Where does the content fit into the buyer's journey?
Step#6 Test, Compare & Run Again
At last, keep track of your reach, clicks and sales for each video content. You can isolate what content does best for you by testing two videos against each other. It can indicate what provides the ROI and best engagement to you. As you create and post more and more videos, you will be able to track the trends and what wins your audience.
Conclusion
With 71% of people watching more video content online than a year ago, companies can no longer ignore video marketing for growing its brand awareness.
Using videos is a surefire way to attract the attention of your audience and communicate information in a new and exciting manner. Besides boosting brand awareness, video marketing plays an essential role in increasing views, conversion rates, engagement, recognition, and recall.
Now is the time to consider making video content a significant part of your digital marketing strategy for 2019.
If you'd like to discuss how Video Marketing can help your business or brand, please drop us an email or leave your contact details and we will be happy to schedule a free consultation with one of our Video Marketing Specialists.