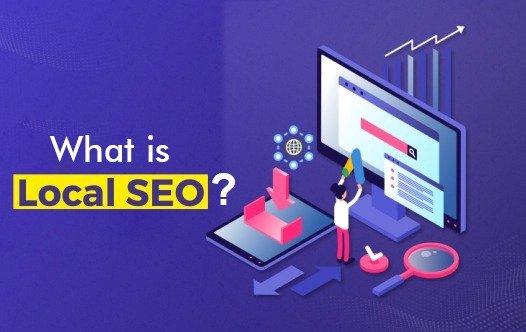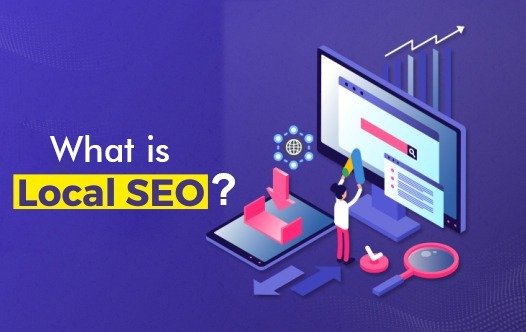 What is Local SEO?
Local SEO is a very interesting category of Search Engine Optimization (SEO). While SEO strategies are implemented to reach audiences all over the world, local SEO strategies are created to focus on the local area where the business is based.
For instance, if you are a fast-food business based out of Bandra, Mumbai, your local SEO advertisements and marketing efforts will only be targeted towards people living in Bandra.
Local SEO helps make your business visible to communities that are closer to your business location. While most brick and mortar stores (physical shops) benefit from local SEO, a lot of service businesses that offer services in restricted areas also do great by making use of local SEO strategies.
Why is local SEO important?
Local SEO helps build brand visibility and improves footfalls in local brick and mortar stores.  'Understanding Consumers' Local Search Behavior' is a detailed survey by Google with 4500 participants across 9 verticals. (https://www.thinkwithgoogle.com/marketing-strategies/search/how-advertisers-can-extend-their-relevance-with-search/)
Here are some of the results of the survey.
4 out of 5 smartphone users want the ads shown to them to be customized, based on their zip code and locality.
60% of consumers make use of local SEO information they see online including the direction to a place or the phone number of a business.
50% of people who looked for information about a local store or service visit the place the same day.
Local SEO techniques deliver targeted traffic to your website and increase the chances of closing a sale. Gaining visibility locally helps get more reviews on search engines like Google and Bing and this, in turn, improves business reputation.
Here are tips to improve your local Search Engine Optimization strategies and strengthen your presence among local communities.
1. Keyword Research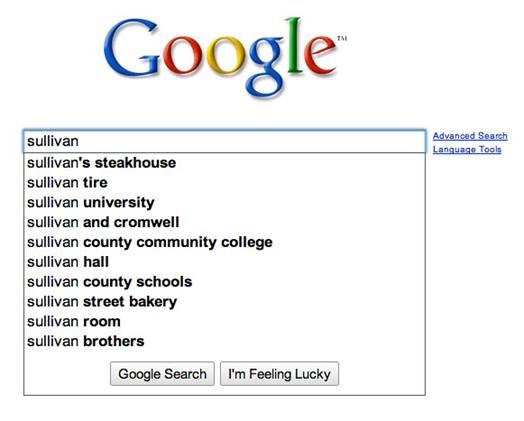 Imagine having a smartphone in hand and searching for the best Italian restaurant around your house. A majority of folks end up using the voice search button on their search engine. That is why the keywords you choose need to have questions when it comes to local SEO.
Sentences like 'what is the best pub near me' or 'find a lawyer near me' are all popular question-based keywords when you are implementing local SEO.
Use a good SEO tool to identify top keywords in your niche and tweak them as questions to improve your local SEO efforts.
2. Optimize for Google My Business
'Google My Business' (GMB) is a product from Google that helps product and service companies and businesses verify their basic details that are displayed when you do a Google search.
If you have a physical store or space, you are eligible for GMB verification.
There are a few simple steps you have to go through to verify your business. Details like name, phone number, location on the Google map, images of your store, and hours of operation are all to be filled up.
By doing this, you will be listed whenever a user searches for a specific product or service related to your business in the local area on Google's search engine. You can also start getting local reviews to boost your presence.
3. Improve your internal linking structure
Internal linking is a way of helping users and search engines navigate from one page to another on your website. You can add links to your products/services in your blog posts. You can add links to other posts/pages on content in your homepage, menu, or the about us page.
When you have a good internal linking structure, it helps search engines like Google to know how your content is related and the important/ high ranked pages on your website. Google displays these pages when local users search for you.
4. Optimize your site structure and content
Your website is something your local users will want to check out when they are searching for you. Optimizing your website is important if you want to get business both online and offline.  If you want to list on the top of local searches online, you will have to use the right title tags, headlines, meta descriptions, and content.
Your website has to be free of technical errors and bugs and the site has to be easy to navigate through (crawlability factor).
5. Add location pages to your website
When you are concentrating on local SEO, the location of your business has to be clearly and boldly mentioned on the website. Give details of your business location and contact details in both the header and the footer of the site. This way, whichever page your user lands on, they can see the location and contact details easily.
6. Create local content
Create a lot of local content that users may be interested in. Such content doesn't always have to be related to your product or service. Such content can be posted in your blogs and should include a lot of local neighborhood names, major locations, and attractions as keywords.
You will also fare great if you can post local news and happenings on your blog pages and provide internal links from these blogs to your website. Be sure you don't promote yourself blatantly on these local content blogs. They have to only be about things people care about in the locality.
7. Ensure your website is mobile-friendly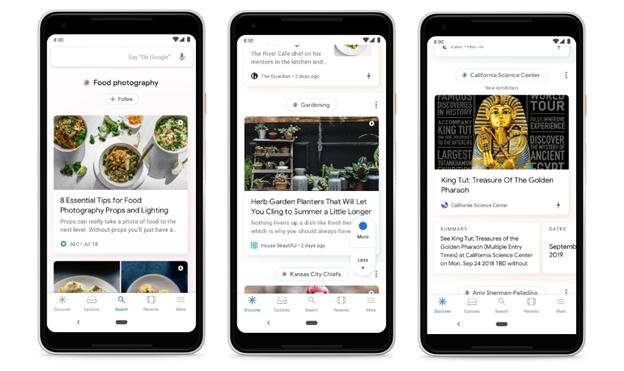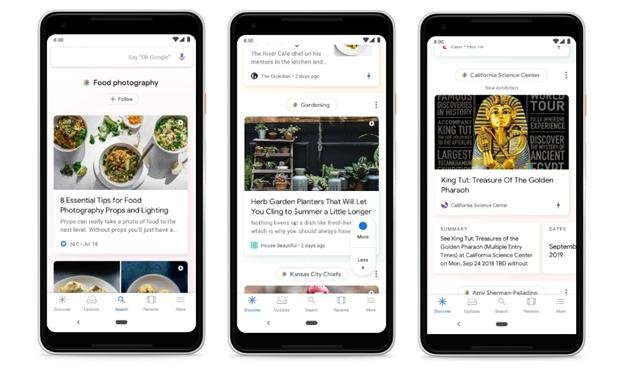 A large-scale study says that 78% of local searches are made through smartphones. If your website is not mobile-friendly, your users will ignore you and move on to opt for products and services from your mobile-friendly competitor.
8. Ensure your name, address, and phone number are consistent online
This is yet another very important tip that all local businesses have to keep in mind. If you have changed your business location, make sure you update it on every single online platform your business is mentioned in. If you are called 'ABC & sons' legally, that should be your name on the Google My Business page, on your website, and in press releases and online mentions.
Consistency is key when it comes to local SEO practices.
9. Optimize online directories and citations
Citations are places your business is mentioned. This could be in local directories, on social media platforms, on your website, or in apps.
There are sites where you can pay to get your Name, Address, and Phone number (NAP) mentioned to reach local users. JustDial in India is one such paid citation page. Optimizing your presence in such places will make sure you are ranked higher on search engines.
10. Get inbound links with relevance and authority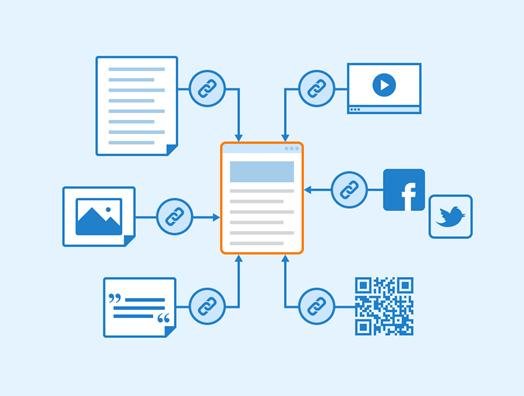 Inbound links or backlinks are links from other sites to your business website or page. When you have several good quality inbound links, Google considers your website authoritative and genuine and lists you higher. Here are certain factors to keep in mind when you create backlinks for local SEO.
Inbound links need to come from local relevant blogs and websites
Sites that mention the local city name or neighborhood as a keyword along with providing your website linkare authentic and the best inbound links
Inbound links from sites that Google trusts are preferred
Pick up relationships with complementary businesses and provide them backlinks on your blogs. This is an easy way to get yourself mentioned on other websites and blogs. You can also take the help of an SEO company to identify the backlink sources for your competitors and connect with these backlinks.
11. Engage on social media and add posts to Google My Business
Social media is one of the most active platforms to promote your business to the local audience. You can target local ads and promotions within your neighborhood on platforms like Facebook and Instagram. Engage with the local audience and answer their queries.
Join local neighborhood groups on these platforms and introduce your product/service there.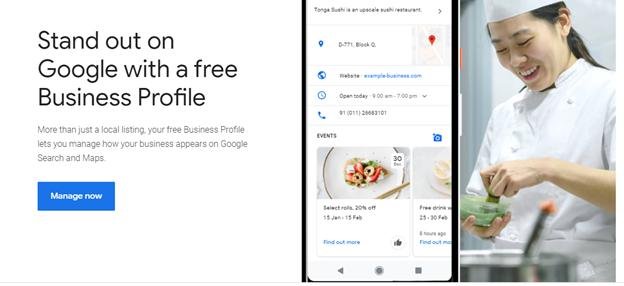 Google My Business has an option to create posts that will be visible to your existing and potential customers. These posts are visible on your business page and help communicate with your customers directly. You can share promotions, discount deals, images, and offers through these posts to the local audience.
Conclusion
Local SEO involves a lot of practices, strategies, and ideas that take you closer to your local audience. If you are a small business offering products and services to a restricted community, adapting to local SEO instead of regular SEO practices will work better for you.
If you are not sure how to rank locally as a business leader, get in touch with one of our local SEO experts. We will get back to you for a free consultation to help improve your local SEO reach.