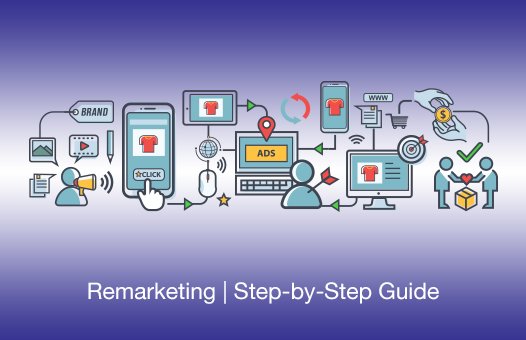 Have you ever experienced this; a product that you viewed on an e-commerce platform starts popping up in ads on other websites you visit?
Why do you think that happens?
The answer to this is Remarketing.
What is Remarketing?
Remarketing is a marketing strategy which is used by marketers to acquire a potential customer by reaching them 2nd, 3rd, or multiple times. The technique works by placing cookies in the visitor's system, and the cookie id is then integrated into your audience list.
It is extensively used to create ads that are personalized specifically for users who visited your website or any content on your website at any point in time. The purpose of remarketing is to connect to your existing audience as they have already been there on your website and create a personalized experience for them.
For example:
You visit Flipkart ( a leading e-commerce aggregator platform in India) and look for a specific makeup product and check about its specification and even add it to your cart. Still, due to some reason, you do not buy it, but even after you leave that website, you can see those cosmetic product ads or related products on other websites you visit. This is called remarketing.
This strategy is used by companies to boost their sales and generate more leads. It is very effective in marketing and is used by many companies as part of their marketing strategies.
Types of remarketing
1.Standard Remarketing
In this type of remarketing, display ads are shown to past visitors of a website that visit other websites that use Google Display Network apps and many social media platforms.
Standard remarketing ads are also shown on the search engine results page when related keywords are searched for.
2.Dynamic Remarketing
Dynamic remarketing is done by displaying customized ads to people by showing them the same products or services which they were searching for or viewing earlier on a website.
These work very well as the user is eventually persuaded to buy the specific service or item being promoted.
3.Mobile Apps
Mobile app retargeting refers to targeting people, through ad campaigns, who have previously visited your mobile app. You can serve personalized ads depending upon specific mobile user behaviour to persuade users to re-install, re-engage, or complete a purchase.
4.Search Engine Ads Remarketing
Showing ads to people when they search for a service or product.
5.Video Remarketing
Video remarketing displays ads to the people who in the past have visited your YouTube channel or different videos.
How does remarketing work?
Remarketing is not a rocket science and is rather easy to implement. Let us understand how you can get started with remarketing. We are using Google AdWords to explain, but you can use any other advertising platform to achieve similar objectives.
Get your remarketing tag from Google AdWords from the shared library option.
Now insert that tag into your HTML code before the body tag ends (place it inside the body tag).
The next step is to create your remarketing list, and it can be made according to different segmentation you want, like creating a list of people who visited a specific product, etc.
Activate your campaign, and you can select or filter the audience based on different demographics.
Now you are all set to go, and your remarketing campaign will kick-off.
Advantages of remarketing?
Remarketing has a lot of advantages, and it is very easy to implement. It provides you with more chances to reach your audience and helps in influencing your audience to buy certain products or services.
Consider these interesting stats
161% conversion rate rise from Google remarketing campaigns
The first time isn't the charm for 97% of e-commerce visitors
Only 11% report negative feelings about remarketing
These stats indicate that remarketing is being extensively used as a technique to reach potential customers and holds an important place in the marketing funnel.
Let us now state the advantages to make it easy for you to comprehend.
A high degree of customization: Through remarketing, you can reach an audience at a more personal level and make your ads more personalized, which increases the chances of conversion.
Reach a larger audience: Through remarketing, you can reach a wider audience as it displays your ads on various ad network and also on some social media platforms which helps in reaching people who are interested in your brand.
Generates brand identity: Normally, people remember things which they see more often and through remarketing, your ads are repetitively shown to your audience and help to curate an identity of your brand within the user's mind.
Increases the chances of conversion: Remarketing takes advantage of the natural human behaviour and by repetitively showing the ad, the user is more likely to buy or click on the link because they previously expressed interest in your product or service.
What are some of the best remarketing platforms?
There are various platforms you can use for remarketing, and each has its own useful features. Let us take a look at each one of them so that you can choose what suits you best.
1.Google Ads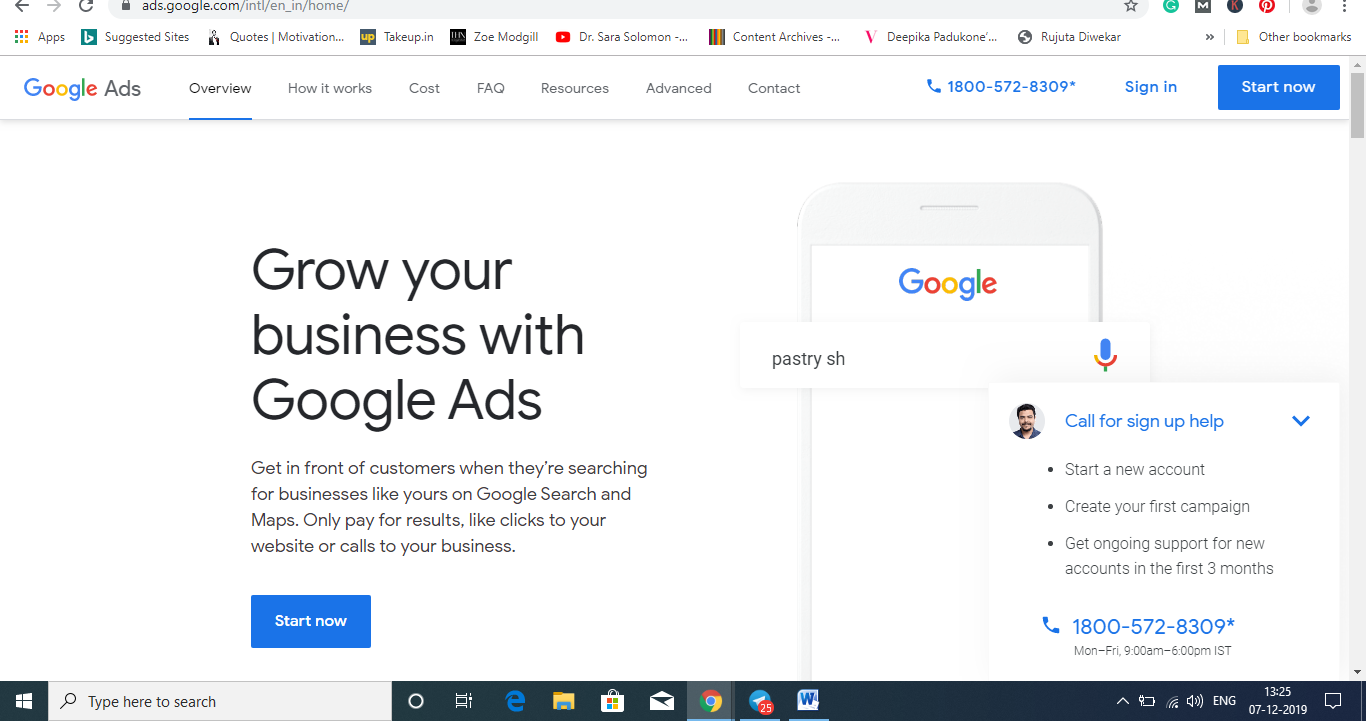 Google AdWords is one of the most used and effective advertising platforms which you can use to target your audience. It is easy to implement and also manages a better ROI. You can create various types of ads through Google AdWords like Standard, Dynamic, Video Remarketing, etc. You can also check out Google Ads guide if you are new to Google Ads.
2.Facebook Ads
Facebook is a powerful platform with a user base of about 2.45 billion. You can leverage remarketing through Facebook pixel, which integrates with your website and activates your Facebook remarketing campaign.
You can create a custom audience list on it and target audience based on the pages they view on your website and also using other alternate factor. You can check out this Facebook ads guide to make your Facebook ads effective.
3.Adroll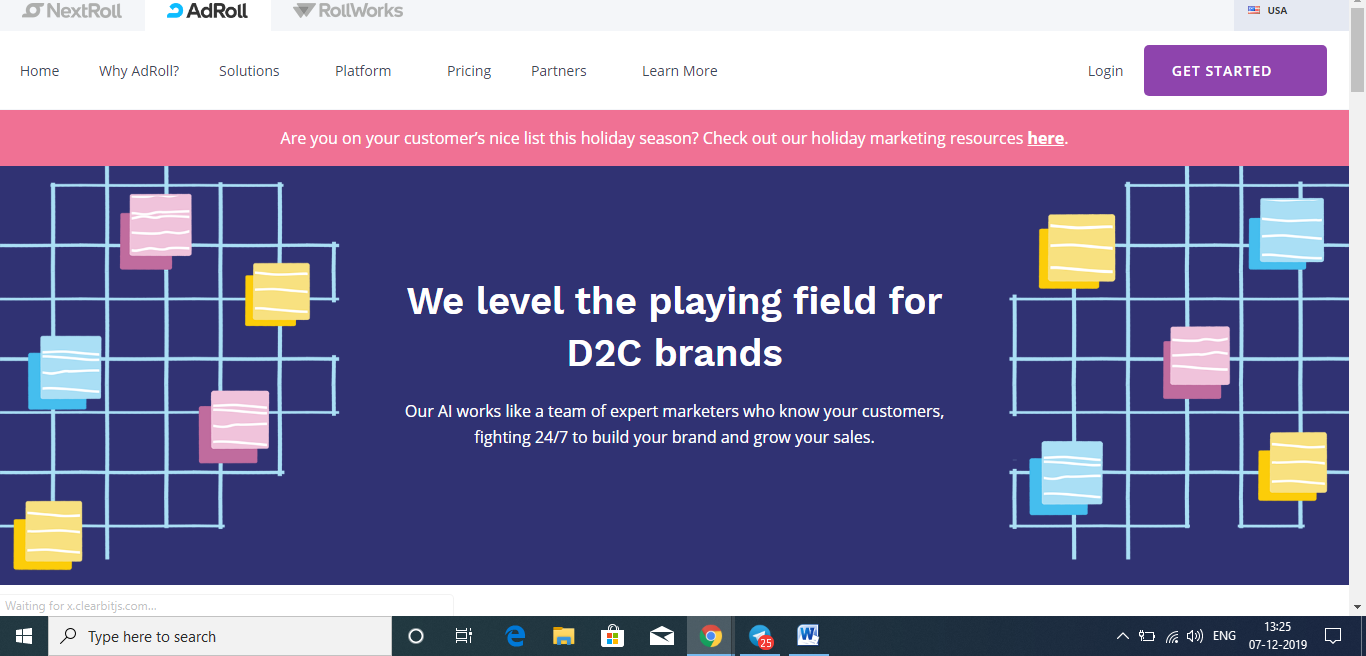 AdRoll leverages technology to implement remarketing by integrating with platforms such as Google, Facebook, and various other online channels.
It is easy to use and offers good insights to manage and monitor campaigns.
4.Retargeter
Retargeter is another platform to implement remarketing. Here you can do the following according to their website.
dynamic creative optimization
design your own algorithm
advanced audience segmentation
omni-channel programmatic
Using Retargeter Ads can be created based on specific details such as geography, demographics, and even customer revenues.
Conclusion:
Remarketing is a very powerful marketing technique that is used extensively by marketers for grow their sales, conversions, or achieving other marketing goals.
Through remarketing, you can fulfil many objectives, such as generating leads, selling products, or services. It serves as an extension to PPC campaigns as these ads are only targeted to the existing user base.
If you are looking to grow your business online using retargeting,  you can drop us an email or leave your contact details and we will be happy to schedule a free consultation with one of our PPC experts.