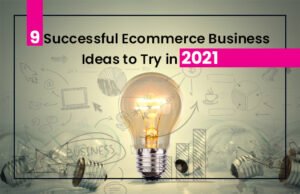 Services and start an eCommerce business ideas in a day's time! You can also send a social message to your potential customers and market your brand in a matter of minutes. All this has made the e-commerce domain lucrative for potential businessmen, businesswomen, and entrepreneurs.
Between the years 2020 and 2024, the Compound Annual Growth Rate (CAGR) of India for e-commerce sales is projected to be 13.1%. We are going to grow faster than countries like the United States and the United Kingdom in terms of CAGR.
If you are caught up in the eCommerce wave too, then here are the top 9 business ideas you can try out in 2021.
9 eCommerce Business Ideas to Try
Health & Beauty and Personal Care Products
Two of the top industries that are going to do amazingly well in 2021 and in the years to come are healthcare and beauty products. The Indian healthcare sector is set to grow to $ 372 billion by 2022. It is to be noted that the government of India is aiming to increase healthcare spending to 3% of the total GDP in 2022. This is going to open up newer avenues for online healthcare brands.
Did you know that between March and May 2020, about 5 crore Indians opted for online healthcare? The COVID-19 pandemic has pushed a lot of people to switch to online consultations and online purchases of medicines. The trend will keep increasing.
The beauty and personal care segment in India will be valued at $ 26,853 million in 2021. Out of these, 13% of the revenue will be generated online. That is about $3,490 million! If you are starting a beauty and personal care brand this year, you can grab a chunk of the sales out of this.
Clothing
The clothing industry is thriving despite the current pandemic situation. People have more time working from home right now and that's encouraging them to consider online shopping. Most high-end apparel brands invest heavily in digital marketing to get people to buy their products online. According to RedSeer consulting, the fashion market is set to grow at 11%. The online fashion market will grow at an even higher rate of 32%.
According to this report, the online fashion market occupied 6% of the total fashion sales in 2019. In 2024, it will grab 14% of the market share.
More than 50% of the online fashion market sale is apparel. Both branded and unbranded apparel companies will do equally well in the coming years. You could be a clothing manufacturer or a distributor. Either way, this is a good time to reap profits and grow online with these eCommerce business ideas.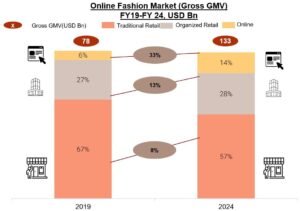 Home Appliances
Another category of products that is projected to do really well this year is home appliances.  Thanks to people staying home for the last year, appliances like vacuum cleaners, dishwashers, and cooking and baking devices have been in constant demand.
The consumer electronics industry, especially the entertainment section will also do really well in the coming year.
According to Mordor Intelligence, the home appliances industry is the largest in the Indian market. The report also mentions that the online home appliances channel is one of the vital spaces for growth in the years to come. Products like air-conditioners are largely untapped in the country with penetration of just 4% and will grow well. Do your research on the home appliances industry and see if you want to create an eCommerce business in this area.
Kids Games
Another category that is doing great and will continue to do well in the future is kids' games. With online schooling right now and the fear of stepping out, kids are confined within the four walls of the house and have nothing productive to do. As a result, screen times at home have increased tremendously. This is the reason parents are ready to spend good money on toys that will keep the kids engaged.
Starting from indoor sports to educational games, all sub-categories will do well and if you are going to exclusively sell kids' games, you will definitely reap profits.
Online gaming is also going to be a profitable business to look into. India has the highest youth population and slightly older children, teenagers, and youngsters have started depending on gaming consoles to pass their time.
The market value of the gaming industry is forecasted to be ₹250 billion in 2024. You could sell gaming consoles, games, or even develop gaming software this year to make profits.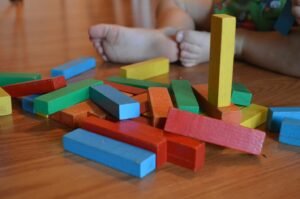 Baby Products
If there is one category that will never dip low, it is baby products. Babies and their safety and comfort remain the utmost priority for parents across the world and this keeps this industry booming and growing.
According to Data Bridge, the Indian baby care products industry will be growing at a CAGR of 16.9% between the years 2020 to 2027. Some of the categories under the baby product section are:
Baby cosmetics and toiletries
Baby food
Baby convenience
Baby clothing
Baby toys
Baby safety and convenience
Baby shoes
You can manufacture baby products or simply resell them. You can also be an eCommerce platform to sell products from different vendors. These eCommerce business ideas will definitely take you places.
Wearable devices
Wearable devices are one of the top bought products on all eCommerce sites. These devices include smartwatches and fitness bands that are equipped with various kinds of sensors and other features to make people's life easier.
In the next five years, the wearable devices market is projected to grow at a CAGR of 40%. That is an impressive figure and this industry will open up a lot of opportunities for manufacturers, distributors, and resellers. The growth of the Internet of Things (IoT) technology will directly affect this market.
While expensive and branded smartwatches and fitness bands have their own set of loyal followers, affordable wearable devices from newer brands are going to be sold in huge numbers in the coming days.
Online Courses
Have you heard of Udemy, Coursera, and UpGrad? These are some of the most popular websites offering online courses for the global population. These are platforms where mentors, universities, and students come together to teach and learn. In India, brands like the IIMs, IITs, and other premier institutes also offer online courses on these platforms.
You could be a mentor in one of these places or create a similar platform and offer a space for students and mentors to communicate.
Here is Netilly's list of must check-out list of digital marketing online courses.
Online e-books and audiobooks
When Amazon Kindle was introduced in 2007, people laughed at the idea of reading a book online. Right now, the e-book industry in India alone is poised to grow to $205 million in 2021. The user penetration will also increase, and the average CAGR between 2021 and 2025 will be 5.06%.
Globally, the e-book market will reach $28.73 billion. You could be a writer, a publisher, or a seller. All ways, this industry will help your business grow by leaps and bounds.
Another eCommerce business ideas you can give a shot is audiobooks. Like how people read books online, many people have started listening to books too. The global audiobooks market will grow to $20 billion in 2030. The Indian audiobook market alone is worth $1 billion.
Thanks to the COVID pandemic, people are looking for sources of entertainment staying at home and one can only watch movies and TV series for so long. Audiobooks are also used by fitness enthusiasts and those who walk and jog to pass time when they work out.
There are many audiobook production companies in India like Reado, Nirali Prakashan, Kannadhasan Pathippagam, and Prabhat Prakashan Private Limited. Apps like Audible, Spotify, Gaana, LibriVox all offer audiobooks to customers too.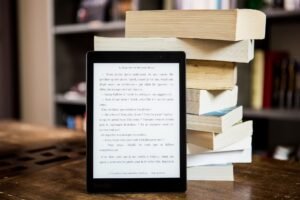 Dropshipping
Thanks to continuous lockdowns and curfews, eCommerce has become the most common way to buy things. Your customers may need a specific ayurvedic oil from a vendor in Kerala or Khakras from a Gujarati home seller. You can be a platform where people order stuff from. Dropshipping is a business model where you will not be required to have stocks of products in your warehouse. All you need to have is a website where different vendors and customers meet. Once an order is placed, the responsibility of fulfilling the same gets transferred to the seller. You will only be on the middle platform and receive commissions for each of the orders placed.
Though Amazon and Flipkart have their own warehouses, they operate via dropshipping modes too. Dropshipping is becoming the most common fulfillment method as the capital is not intensive and starting a business is a quick affair. Dropshipping business model can be scaled really quickly too and is definitely one of the most successful eCommerce business ideas to try out this 2021.
Final Thoughts
There are hundreds of eCommerce business ideas existing in the world. These 9 are just a few good ones that are projected to do well this year and in the years to come. You could be starting a business that is unheard of. However, if you have the right passion to take it forward, you could become a business innovator.
Think about your passion. What kind of products and services interest you? What business idea do you believe in? What idea do you think you can take forward for years together without wavering passion? Only these ideas will work for you.
If you have the time and money to invest, get in touch with a market research team and understand the current market trends before you invest in an idea. We will be happy to listen to your eCommerce idea and give you a free consultation too. Mention your business idea in the comments below or drop us an email.