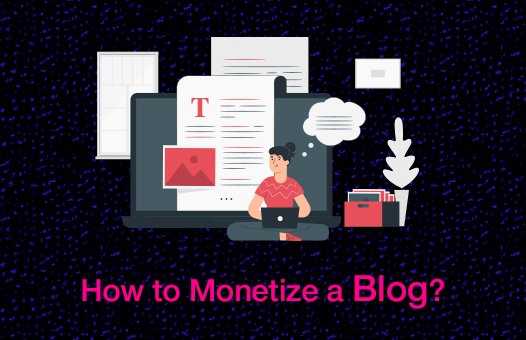 How to monetize a blog – Gone are the days when blogging was just a hobby. Today people are quitting their well-paying jobs to take blogging as a full-time career. Blogging provides you a lot of opportunities and you can leverage  your blog in many unique ways.
While you can earn a good amount of money through blogging, it is not a cakewalk. Many people start with blogging but give it up due to lack of traffic or engagement.
It takes time to earn money through blogging, but with consistent efforts, you can make a decent amount of income. People consider blogging as an easy task but to be successful in blogging is also a skill. The key is to increase visitors and traffic and apply different techniques that can be used to earn income.
Today we decode some useful techniques which can be used to monetize a blog but before that, let's take a look at some helpful tips to write an effective blog.
1.Give a personal touch
Audiences like content when there is a personal touch in a blog. When writing a blog, including some personal experiences, stories or anything which you may think can be shared with the audience. Adding a personal touch helps to connect with the audience and increases likeability.
2.Create content for the audience
While creating content, always keep in mind that content is for the audience, and the readability should be good. Try not to include very much technical jargon but try to keep the language easy and understandable.
3.Create fresh content
There is plenty of content available on the web and to stand out, you need to make content which is fresh and unique and not carbon copies of available content.
How to monetize a blog?
1.Picking a niche
A critical task before starting a blog is to select a niche. The niche you choose becomes the root of your blog and will be a major deciding factor on how much your blog earns.
Naturally, you may want to select the most profitable and popular niche, but that will not help you in the long run.
Pick a niche for which you have vast knowledge if not expertise. Only when you truly understand a particular niche, you can be successful in it.
People like to read content which offers unique and exciting content that is different from the material available online. 
2.Affiliate Marketing
Affiliate Marketing is a type of performance-based marketing where one as an 'affiliate marketer' (also referred to as 'Affiliate') promotes someone else's products or services. 
In return, the affiliate receives a commission when people buy those products/services through his/her referral.
It is also a useful technique to monetize a blog, and you can put links to products or services related to your domain.
For e.g., You are a beauty blogger so you can sell beauty products or makeup products, etc., on your website to earn money.
This is one of the most effective ways to monetize a blog, but it requires a good amount of traffic to your blog and to do that you have to invest in quality content writing and promote your blog well.
3.Using Google Ads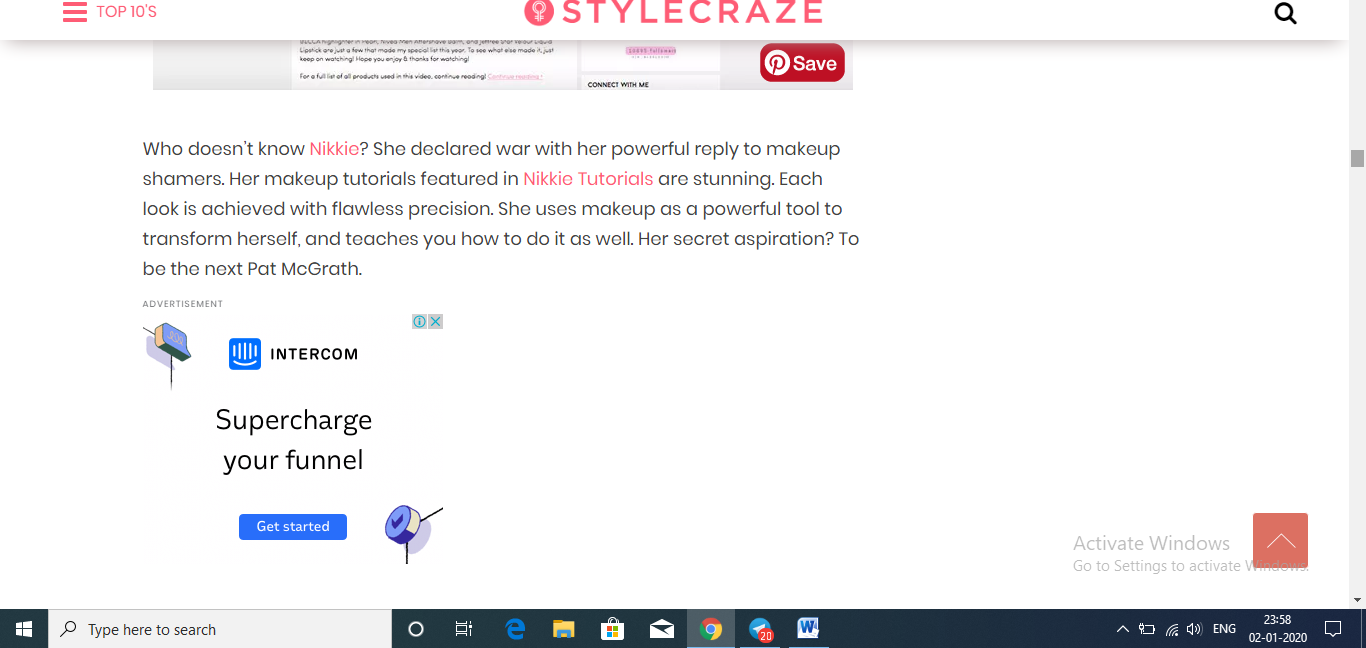 According to Glassdoor,
" The average blogger salary is over $32,500 per year, based on several anonymously submitted salaries."
Google Ads is one of the most profitable ways to earn money. You can either choose using impression or pay per click.
Using a blog, you can earn money by placing ads such as CPC for which you pay every time a user clicks on the advertisement.
If you have a good amount of traffic and engagement rate, then google AdWords are great to include in your blog.
It is easy to implement and brings a lot of profit too.
4.e-Books & Online Training Courses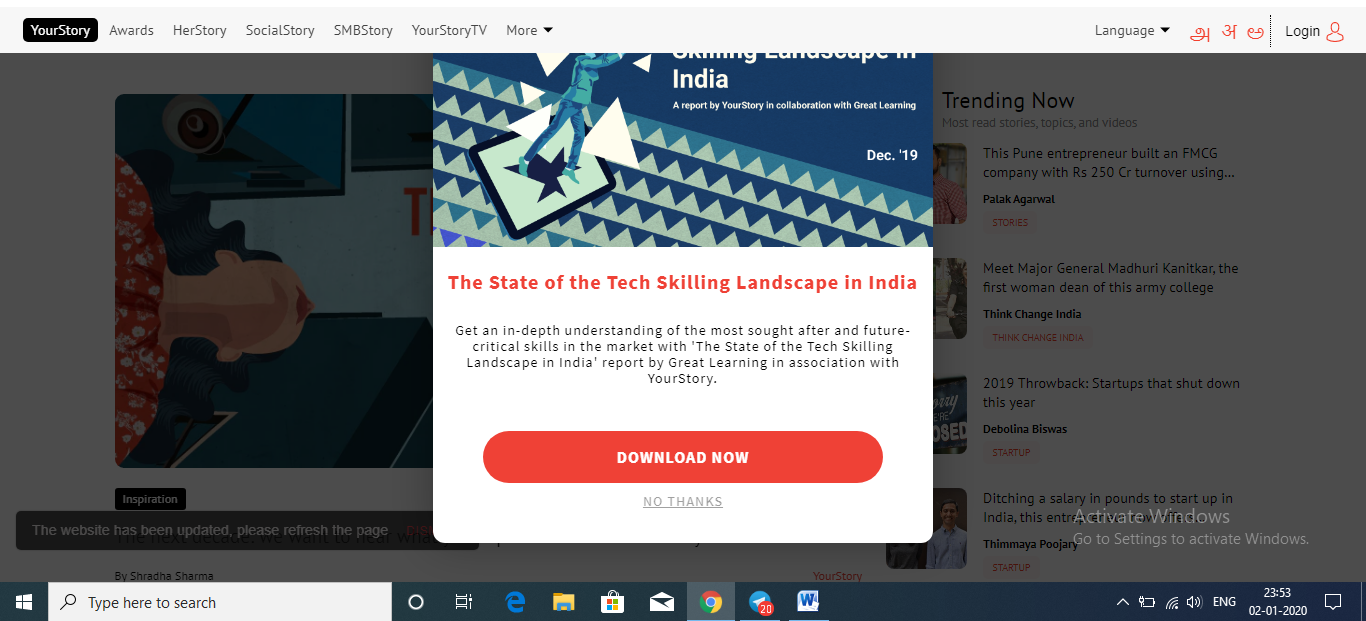 Everybody likes to learn from the best teachers, and your knowledge of a particular domain reflects in your blog.
When you start to get the decent amount of traffic, and people start trusting you, you can put e-books or different types of training material related to your domain, which can help you earn money.
For e.g., You have a blog for computer science engineers with blogs on programming languages etc., so you can offer free e-books to learn or training courses related to this as people already trust you with that domain, it will be easy for them to trust you with training courses or e-books.
 5.Offer Services
Through blogging, you reflect your expertise for a niche and your visitor's count demonstrate your authority. You can also offer services such as consulting or other services.
For e.g., you have a blog on psychology, and you can also provide services to magazines or books which need articles related to your niche.
This way, you can offer services and earn money through your blog.
6.Email Marketing
 You may be thinking about how a blog can be monetized by email marketing.
Email marketing will not directly help you earn money, but it will help you to increase the loyalty of your readers and even increase the number of visitors.
Let us discover how it can be done by email marketing.
You must have observed that these days there is a splurge in marketing emails. This is because it is an excellent way to reach people and increase engagement.
People might not like to give their email ids for no reason; therefore you can offer them something free which will be useful for them such as e-books or guides etc.
This way, you can increase your email list and generate more visitors to your blog.
When you increase your visitors, you can apply the above techniques to earn money.
The free content that you give away should be unique and exciting and must create curiosity for your next blog in the viewer's mind.
7.Social Media Marketing 
Social media has space for everything!
Yes, even for a blog.
You can promote your blog on different social media platforms to reach more audience and increase your reader's list.
Social media is a rich place to build a presence among people, and you can also use social media ads to do so.
Social media ads allow promoting your page to people who do not know about your blog.
Here are some examples of some blog which promote their blogs on social media and enjoy a broad audience base and are popular among the audience.
Conclusion
How to monetize a blog – Blogging is a great way to generate income but requires constant efforts and up to date information.
To be successful in blogging; content is always the king, and your focus should always be to create quality and fresh content for your audience.
For more such useful information, stay tuned to our blog page.