What is WhatsApp?
WhatsApp has become the single most popular messaging platform for the global population right now. In 2020, WhatsApp had 2 billion exclusive users. That is about 30% of the world population. This cross-platform messaging and voice-over-IP can be used to make video calls, audio calls, send texts, images, videos, and voice messages to anyone in the world for zero charges. The fact that the messaging service is free has made it immensely popular.
WhatsApp was founded in the year 2009. It was bought by Facebook in February 2014 and since then, the platform has grown more popular.
If a large chunk of your present and future customers use a particular messaging platform, isn't it one of the best places to market your products and services?  This article will take you through the various WhatsApp tips and tricks to help make it a profitable marketing medium.
Why Should You Use WhatsApp Marketing for Your Business?
In 2018, WhatsApp released a standalone app that was made especially for small businesses to reach out to customers. This app has the following features.
Ability to create a business profile
Making labels for your customers so you can find them easily
Sending automated messages
Sending messages and marketing ads to a large group of audience at once
WhatsApp created a new policy upgrade at the beginning of 2021 much to the criticism of various tech experts and common people. The up-gradation will give business owners an easy way to know a common man's tastes and interests and customize offerings through the WhatsApp platform.
WhatsApp asked its users to accept the new policy to be able to use the platform in the future. Though this policy has not been implemented yet, it clearly shows that the platform is getting business-centric and wants to impress business owners. You can check out details about this new WhatsApp policy change here. Netilly had created a detailed blog about the same sometime back.
According to App Annie data, an app analytics and data brand, an average WhatsApp user in India spends close to 21.3 hours a month on this platform!
This is the platform with the highest number of hours logged. Other social media pages like Facebook and Instagram come behind WhatsApp.  What other reason do you want to get into WhatsApp as a business owner?
If you are a small business owner, chances are that you would be using the platform informally for business connections and reaching out to customers anyway. Streamlining this process with the below WhatsApp tips and tricks will help make use of the platform as a free and flourishing marketing medium.
Benefits of WhatsApp Marketing for Your Business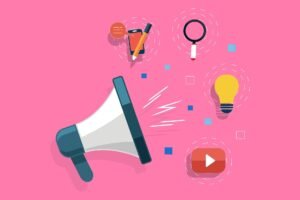 One-to-one engagement – Is there a better medium than WhatsApp to reach quickly to your customer and engage one-on-one? Most customers are always active on WhatsApp. It means you don't have to send emails or messages on social media platforms and wait for the customer to respond after several days. As of now, there is no better engagement medium for businesses than WhatsApp.
Ability to create free marketing surveys – Want to know if your customer will be interested in a particular scheme or a sale? Want to know if your customer will like a new feature in your product/service? Send out a survey on the WhatsApp marketing app. Make sure you give a discount link or an offer code for customers who fill the survey. The chances of the survey getting filled are higher here than through emails and other survey apps.
Ability to get real-time feedback – Want to know if your customer liked the recent order? Ask away on WhatsApp. It is easier for customers to provide feedback here than by going to the website and filling up reviews. With your customer's permission, you can upload such feedbacks from WhatsApp to the website easily.
Free marketing – Sending a WhatsApp message is free. You can send videos, audio, images, and texts to market your products and services. If your customers are all on a business WhatsApp group with your team as the admin, a single marketing message sent will reach up to 256 members at a time.
WhatsApp Marketing Strategy
Identify your goals
Goals are results that you aim to achieve as a result of following these WhatsApp tips and tricks and creating a WhatsApp strategy. Your goal could be any of the following.
Getting more customers
Getting your customers to spend more money on your business
Introducing new products/services to clients
Broadcasting new offers and schemes to customers
Being in touch with your new and old customers
You will have to design your marketing strategy based on the goal you have.
Reach the right target audience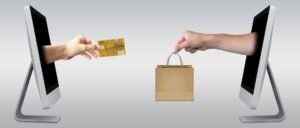 Reaching the right audience is a trick that every marketer needs to do right. Imagine spending time, money, and efforts on marketing just to find that the efforts are being wasted on people who have no interest in your product/service?
You can analyze your current customer group and identify common factors like age, gender, tastes, interests, geographical location, etc. that bring them together. Use this to create new criteria to choose your target audience.
If you are broadcasting messages to customers, ask them in advance if they will be interested in receiving messages from you. A handful of customers who wait for your updates and are genuinely interested in your products are better than hundreds of customers who put your WhatsApp messages on mute and don't show any interest.
Get the business app
As mentioned above, the WhatsApp business app is the best way to use this platform for marketing. One of the most result-providing WhatsApp tips and tricks is to use this platform professionally. You may have been sending random messages to friends and family on WhatsApp about your business. However, if you want to be taken seriously, you need to act like a serious marketer.
Here are the steps to start using the WhatsApp business app.
Step 1: Download the WhatsApp Business app on your phone. It is available for both Android and iOS platforms.
Step 2: Create a business profile. It includes giving a name for your business, adding your business description, mentioning your email ID and your website address.
Step 3: Create a catalog with the different products or services you offer. This makes it easy to send customers pictures and relevant details when needed.
Step 4: Start creating broadcasting groups. Send requests to customers to add them to the broadcasting group and start sending marketing and regular information.
Step 5: Be active on WhatsApp. Be ready to answer multiple queries and handle order requests all over WhatsApp. Have payment apps through which you can send payment requests and receive payments all through WhatsApp.
Create your own WhatsApp brand identity
Have your own identity on WhatsApp. You can be a fun-loving brand, a professional brand, or a brand that concentrates on personal relationships with customers. Whatever persona you have, do not let automated messages rule your WhatsApp business. Know small yet significant personal information about customers and be ready to constantly keep in touch with your customers even if it not for a business order.
Comment on the display picture of a customer if you like it and ask about the health of the family. All these are ways to create your own familiar brand identity.
You can get in touch with an expert to build a brand identity. This will help you in the long run.
Build Contacts
This is a very important part of this list of WhatsApp tips and tricks. You need to constantly build your contact list to reach out to more people. With WhatsApp marketing, you can only market by sending information and messages over the WhatsApp group. How will you do this without a contact list?
Be ready to talk to potential customers and encourage them to join your broadcasting group. Add a link to your WhatsApp customer group in all your social media pages and on your website too.
Whenever possible, try getting the contacts of new, interested customers.
Decide the format of your communication
How would you feel if a random brand kept bombarding you with messages multiple times a day, all 365 days a year? How would you feel if you keep receiving irrelevant spam messages regularly?
This is how your customers would feel too when you don't think twice about what kind of messages your customers will like to receive from you.
Keep your communications short and to the point. Add images and videos wherever relevant. Some media companies send 3-5 messages daily. Sometimes, this can get overwhelming. Industry experts mention that sending 5-10 messages in a week is the best strategy. This helps you reach out to customers daily without sounding like a spammer.
Concentrate on the customer service
Customers like quick service and responding to messages is the easiest on WhatsApp. Once you have set your business app and created a contact list, be active on the platform all through the day. One easy WhatsApp marketing strategy is to respond as quickly as you can and send personalized messages instead of responding with automated messages.
With smart strategies, your entire business process, starting from getting leads to receiving payments can be done over the WhatsApp platform.
WhatsApp Marketing Ideas and Examples
Petpal
Petpal is a Hyderabad-based pet care brand that was launched in 2016. The brand offers all kinds of products and services for pets including food delivery, accessories delivery, and connecting with vets. The brand has always used WhatsApp as a major marketing medium. Customers can order products and avail of vet service online through WhatsApp. Check out the brand's website. The WhatsApp chat option is available on the home page.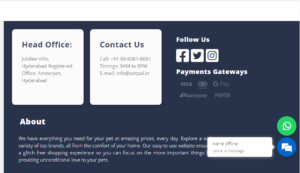 Let's Learn Together
Let's Learn Together is an affordable way to prepare for competitive examinations in different regional languages. This startup exclusively uses WhatsApp to share information about different competitive exams, send and receive books for these exams and answer queries. The startup uses WhatsApp as it is compatible with all platforms, can be used to share videos, audios, text, and documents easily, and more importantly, is free. This brand has grown into a 600-student, 30 faculty group in just one year.
Netflix
Netflix also reaches out to customers via WhatsApp. You can choose to receive updates about the latest movie, series updates, and other account-related information. You can enable or disable Netflix updates on WhatsApp.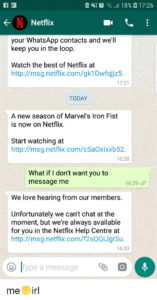 Craft Trade
Craft Trade is a growing home décor that is a 100% Indian growing brand. Thanks to its WhatsApp business app, the brand started as a small home business in 2016 and has now grown to an international brand. The brand sells products to customers in the United States, Europe, and Canada.
Check out their WhatsApp messaging link on the website. All you need to do is click on the WhatsApp logo and you can quickly chat with them.
Takeaways: WhatsApp Tips and Tricks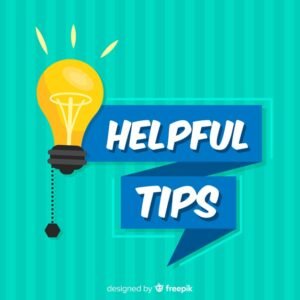 All these WhatsApp tips and tricks will definitely help you use WhatsApp as a serious marketing medium instead of just using it as a personal chatting forum. Here are four marketing strategies you can use to build your identity and networking on WhatsApp.
Make use of WhatsApp broadcasting – In a WhatsApp broadcasting list, you can bring together a group of audiences and broadcast messages to them. The advantage is that the members will not be able to see each other's identities or numbers in this group. This is like Bcc-ing people on group emails.
Make use of WhatsApp statuses – Some so many people regularly check the WhatsApp statuses of people and businesses on this messaging forum. Promote your products and services here too. Remember that all your contacts can see your status. This is the best free marketing you can do.
Make your product catalog interesting – Create different types of catalogs, some with only product images and prices and others with product images, descriptions, sizing details, and prices. Send them relevant catalogs to help them choose the right products. Remember that the easier accessing your catalog is, the faster will your customers place an order.
Still, confused on how to handle WhatsApp business marketing? Get in touch with us and we can help create a strategy that will keep you active on this messaging forum.