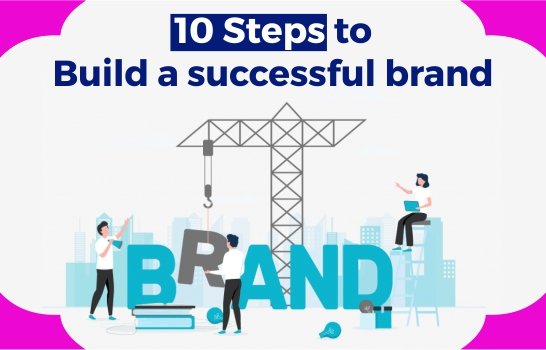 How to create a brand is a question everyone should ask when they decide to start-up.Company and brand are two completely different terms. You can start a company in a few days. Building a brand takes years of time and effort.
Many business owners underestimate the importance of building a brand.Creating a brand does not just mean naming your company and creating a logo.
A brand is how people perceive your company, your values, and the products/services you sell. A brand is what is going to help people remember you for centuries together, across different generations.
What is a brand?
A brand, in simple terms, is how you identify, relate to, and experience a brand. A brand is created once and lives in the minds of people forever. Successful brands get so popular that even after the brands disappear, their name and presence stay on in the minds of people forever.
Did you know that the concept of branding started as early as 2,700 BCE? The Egyptians then were primarily cattle herders and used to burn a specific symbol on the skin of their animals to differentiate them from cattle of other herders.
How to create a Brand?
How to create a successful brand? If the answer to this was simple, then all brands would be successful. You need to have the right idea at the right time and implement the idea with the right people around to ensure your brand makes a mark in the market.
There are millions of brands active in India. Here are strategies to help you rise in your rank and build a brand that is successful, popular, and worthy.
1. Discover the purpose behind your brand
Why did you want to create a brand? All brands run with the hopes of making money but this is not the purpose of starting-up. The first step to building a successful brand is to understand the purpose behind it. Here are questions you should be asking yourself and your team.
What is the idea behind the brand?
What do you want to achieve beyond making money?
What kind of positive impact will your brand have on society?
Does your brand relate to your product/service?
The stronger the purpose behind your brand, the better is your chance of succeeding.
2.  Research competitor brands within your industry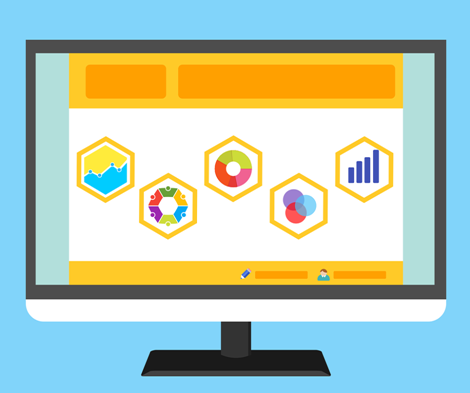 Competitor analysis is another vital part of building your brand right. If you are entering an industry that is already filled with small and big competitors, you will have to take a lot of effort in making your presence felt and matching the already competitive prices. It will also be hard trying to pry away customers who are already loyal to other brands.
Here are the right steps for an effective competitive analysis strategy.
Find your direct competitors (brands that offer similar/exact products and services to the same market)
Identify your indirect competitors/ brand substitutes ( brands that offer different products/services but to the same market)
Perform a Strengths Weaknesses Opportunities and Threats (SWOT) analysis of the market you are entering
Rate your competitors based on their market position, features offered, price, customer circle, and reputation
Identify the Unique Selling Points (USPs) of these direct and indirect competitors and find out how you can beat their USPs.
3. Determine your target audience
No brand sells for all of the global population.  You might have a great marketing strategy and an awesome product line. However, if you are reaching the wrong set of audience, you will not be closing deals.
Identifying Look for common characteristics and interests in your current customers. What binds them together? Why do they like your brand? Identifying this may help you find out newer groups of audience. The target audience makes a huge difference in generating the right leads and making money.
By targeting the right audience, you reach out to people who are already interested in your product/service, and hence it does not take a lot of effort to convince them to invest in your brand. Here are smart strategies to identify your customer base.
Analyze your current customers –
Look at the customers your competitors have – A very easy way of finding your target audience group is to look for the customers your competitors have. This is a readily available and well-researched target audience for you. All you have to do is woo them towards your brand.
Customer Market Research –
Take the help of market research companies to identify your target audience, their demographics, age groups, interests, and buying power. All good brands invest in market research to help them get a clear idea of who to target and how.
Market mapping –
Market mapping is the process of identifying a gap in the market and using the gap to find out newer and easily available audience to market your brand.
4. Establish a brand mission statement
Mission statements are largely undermined in today's world. A mission statement tells your investors, your employees, your customers, and your clients what to expect from your brand in the future. Your mission statement will include the purpose of your company and give an idea of what you plan to do over time.
Check out the mission statements of some of the top brands in the world.
Google – 'Our mission is to organize the world's information and make it universally accessible and useful.'
Tata International – 'To be the most reliable global network for customers and suppliers, that delivers value through products and services. To be a responsible value creator for all our stakeholders.'
Starbucks – 'Our mission: to inspire and nurture the human spirit – one person, one cup, and one neighbourhood at a time.'
Amazon – 'Our mission is to continually raise the bar of the customer experience by using the internet and technology to help consumers find, discover, and buy anything, and empower businesses and content creators to maximize their success. We aim to be Earth's most customer-centric company.'
5. Outline the key qualities & benefits your brand offers
Why should a customer buy your product/service? As a brand, you must let your customers know why they should choose you over other competitor brands.
Make a list of your Unique Selling Points (USPs) and mention it on your website, social media pages, and other marketing forums to make it easier for your customers to pick you.
6. Build a brand story and messaging
Brand story and messaging is a great idea for companies looking to tell the audience who they are and what they intend to do.
A brand story is an inspiring version of how you have grown and what you mean to society. A brand story simply does not give out facts. It creates emotions and makes the reader feel closer to the brand.
A brand message, on the other hand, helps you verbally communicate with your audience what your brand promises to do. Some brands keep updating/tweaking their brand message as they grow and give the audience something new to look for.
Brand agencies like us work exclusively on creating awe-inspiring and unique brand stories and messages that change the way people look at your company.
7. Create a brand logo & tagline
These are basic requirements in the list of pointers for how to create a brand. A logo is an identity to the brand.  How do you feel when you look at the logo for McDonald's? You will start imagining mouth-watering burgers the minute you spot the sign. This is how attractive a logo has to be.
A tagline is one of the first things people notice about a brand. Your tagline can easily tell your audience what you sell and what makes you different. Your brand's tagline is going to be your sales pitch. Hence, you have to take care to ensure your tag line is catchy and encompasses your brand and product.
Look at some of these popular and to-the-point taglines.
MasterCard – There are some things money can't buy. For everything else, there's MasterCard
Nike – Just Do It
BMW – The Ultimate Driving Machine
KFC – Finger Lickin'Good
8. Integrate language you can use to connect, advertise
While the basis of languages has remained the same for centuries together, slang, the kind of words used, and the way sentences are built have all changed drastically.
If you have asked 'What's up' in the '70s or '80s, nobody would have known what to answer back! Right now though, this is a common slang.
Once you decide the group of audience you are going to focus on, tweak your language accordingly.
Imagine you run a resort and you are sending a feedback form on email to a guest who stayed with you recently.
If your guest was older and more formal, the email should go this way – 'We hope you had a pleasant time at XYZ resorts. We are looking for your valuable feedback to improve our services'.
If you are emailing a young hippy couple, the email should be drafted differently. 'We are sure you had an epic and fantabulous time at XYZ. Let us know what you think about our services here!' – This makes more sense.
Integrating language also means making use of local language and getting closer to the audience. A perfect example by Google is below. The user had a complaint about Google Maps written in Hindi and Google managed to reply in Hindi too!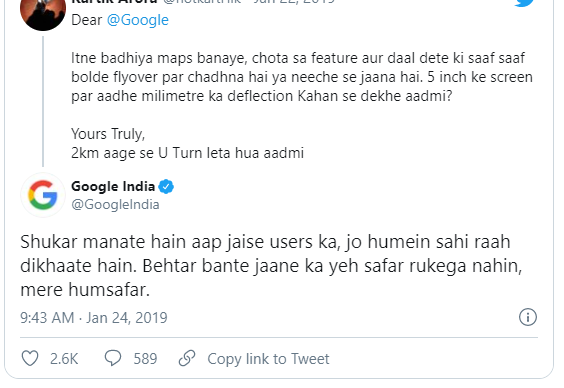 9. Use Social Media
Social media branding is a whole area altogether and is a powerful answer to your question of how to create a brand.                 About 3.8 billion people have accounts on social media platforms. Even if one-fourth of them are regularly active on places like Twitter, Instagram, and Facebook, it is worth making your presence felt here.
Social media experts can help design strategies that build your brand's name, reputation, and popularity on social platforms. Such platforms are also great places for businesses to have one-on-one relationships with their customers.
All top brands make it a point to stay active and engaged on social media. Here are a couple of examples.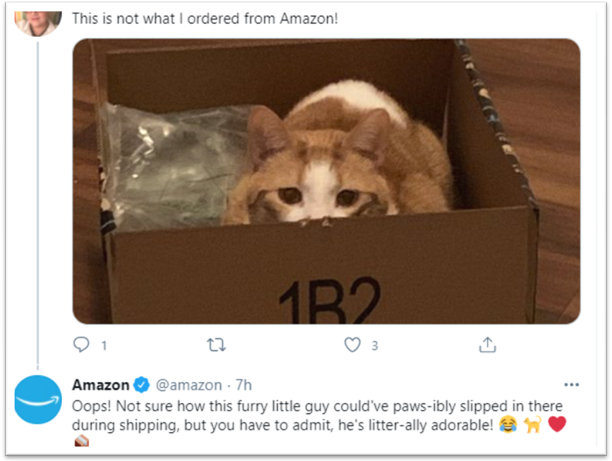 10. Monitor your brand to maintain its brand identity
After you go through all the above steps on how to create a brand, you cannot sit back and relax. You have to monitor the situation and make sure your brand upholds its identity. It is important to constantly look for places you can improve and ways to get closer to your audience. All top brands have separate budgets for brand maintenance. Here are key steps in maintaining your identity in a market where new competitor brands pop up every day.
Develop a unique voice for yourself
Consistently stay active on social media platforms
Engage one-on-one with customers online and identify what they need
Keep looking for options to improve your identity
Do not hesitate to change your goals and offerings with changing times
Conclusion
Building a brand is a long-term work. You will have to invest time, energy, strategies, and money into creating a name that speaks for itself. Every step a company takes paves way for building a brand. Be patient, be consistent, and add true value to your stakeholders.
If you are looking for professional help and want to know how to create a brand and sustain it, get in touch with us. Our expert branding team will get in touch with you for a free consultation. You need a lot of hands to build a brand. Get us involved too!