Search Engine Optimization for a Canadian Restobar
Our client is a premium restaurant and bar based in Saskatoon, the largest city in the Canadian province of Saskatchewan, serving contemporary food and drinks. Dishes are rooted in American flavors with the traditional local blend to create an explosion of flavors. The Kitchen and Bar aims to connect the locality to a dining experience the way ingredients are connected to food.
The restobar opened on 26th November, 2019 and after a few months into operation, Saskatoon also went into lockdown.
Post lockdown the dine-in was permitted starting 11th June with restrictions. The dine-in revenues were down and to achieve the sales targets in addition to paid promotions we wanted to  increase the website traffic organically. We had already achieved the best results we could with inorganic paid ad campaigns.
Our objective was to push sales higher by growing traffic on the website organically and for this we convinced the client to implement Search Engine Optimization.
We started SEO activities on 7th July, 2020. First priority was to fix on-page issues.
Keyword research activity was carried out and shared with the client. With the client's inputs the list of keywords on which to rank was decided. We worked on Title tags, Meta descriptions and  Image alt tags.
As a part of off-page activities, we carried out the below activities:
Listings on below relevant directories were done starting with yelp, and tripadvisor. The Google My Business account was also created and  regularly updated.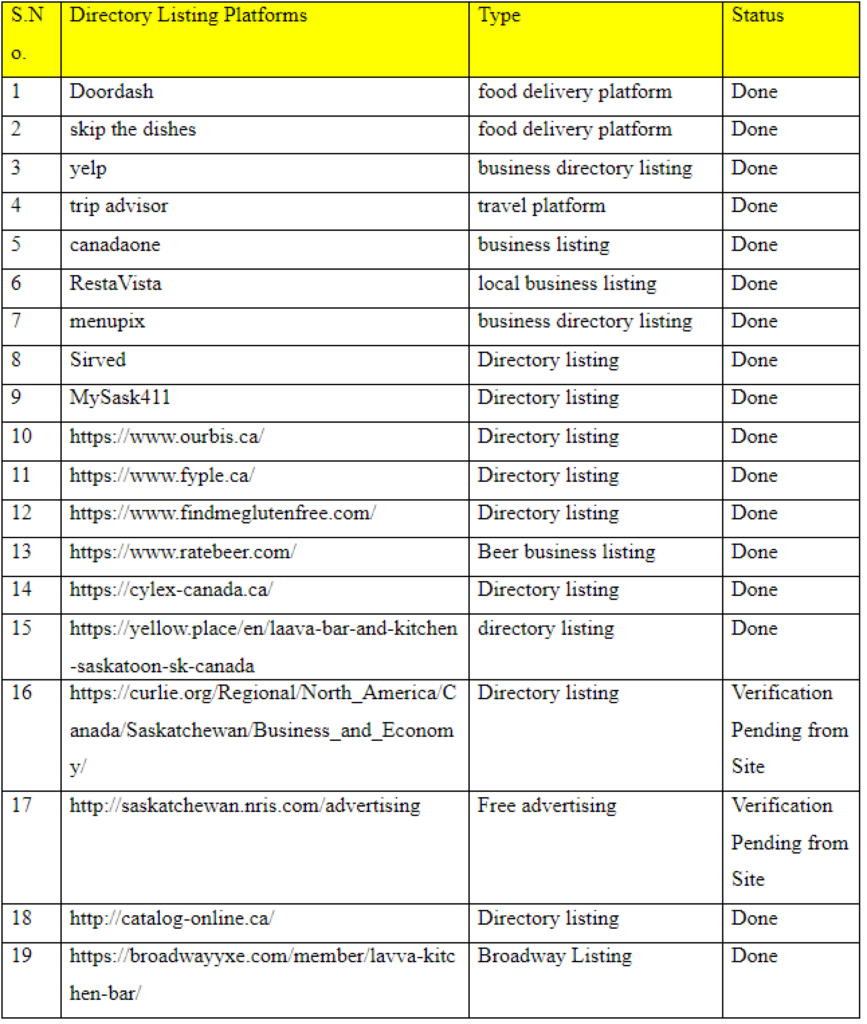 Next, We finalized the blog topics on the basis of keyword research and started writing and publishing the posts on the website

After publishing the blog posts, social bookmarking on almost 30 sites was done.
With the above efforts the below results were achieved: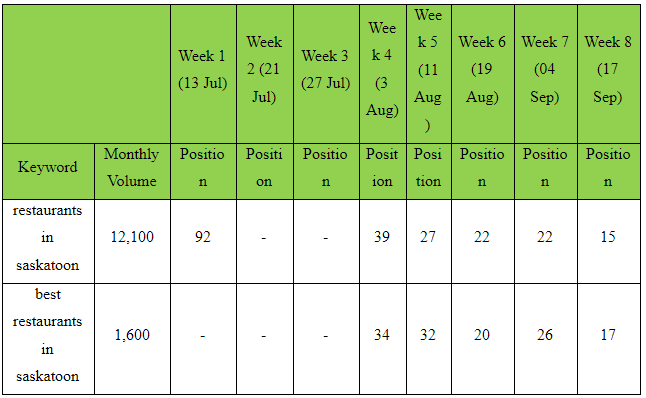 In week 1, we were ranking on the 10th page and by week 8, we were ranking on the 2nd page for the first two keywords.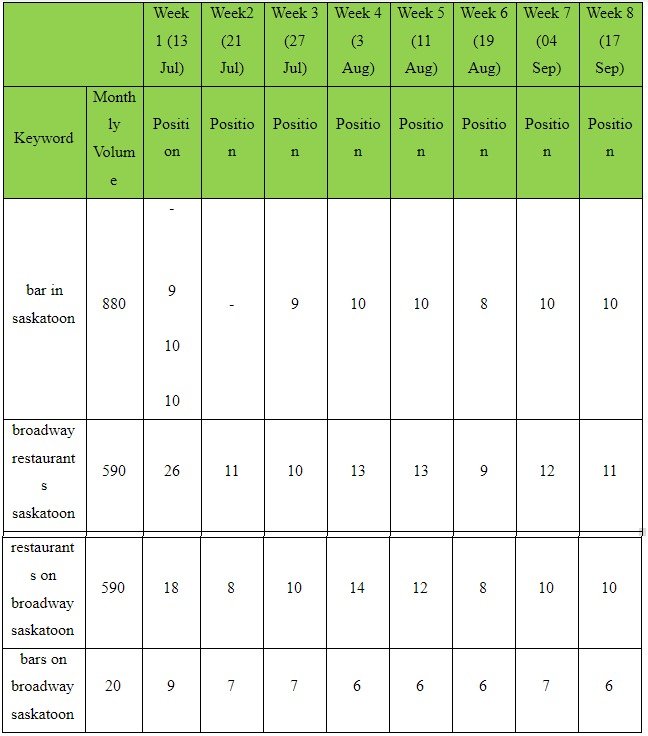 For the above keywords, we were ranking on the 1st page by week 8.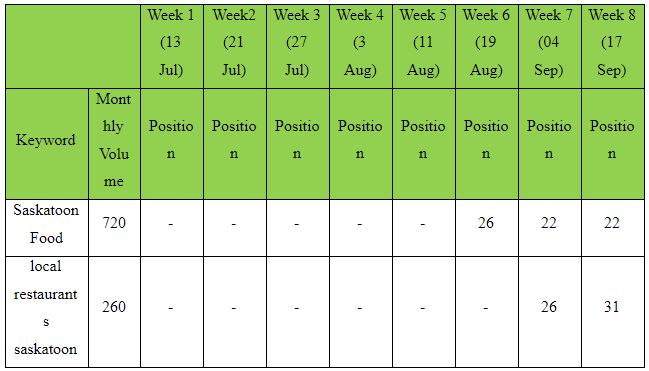 In week1, we were not ranking for above keywords and by week 8, we were ranking on 3rd and 4th page.
In addition to the increase in ranking, the below metrics also indicates the traction achieved through SEO.